Water on a Whole New (ground) Level
Work is underway on the new 105,000-gallon concrete water tank for Quilcene residents and businesses. The new tank replaces the aging elevated steel 30,000-gallon tank built in 1986.
Construction of the 20-foot-tall structure began in December 2022, with site engineering and development dating back to 2011. Early funding for the project was provided by a pair of grants from Jefferson County's Public Infrastructure Fund, and, more recently, Washington State Public Works Board funds loan to complete construction.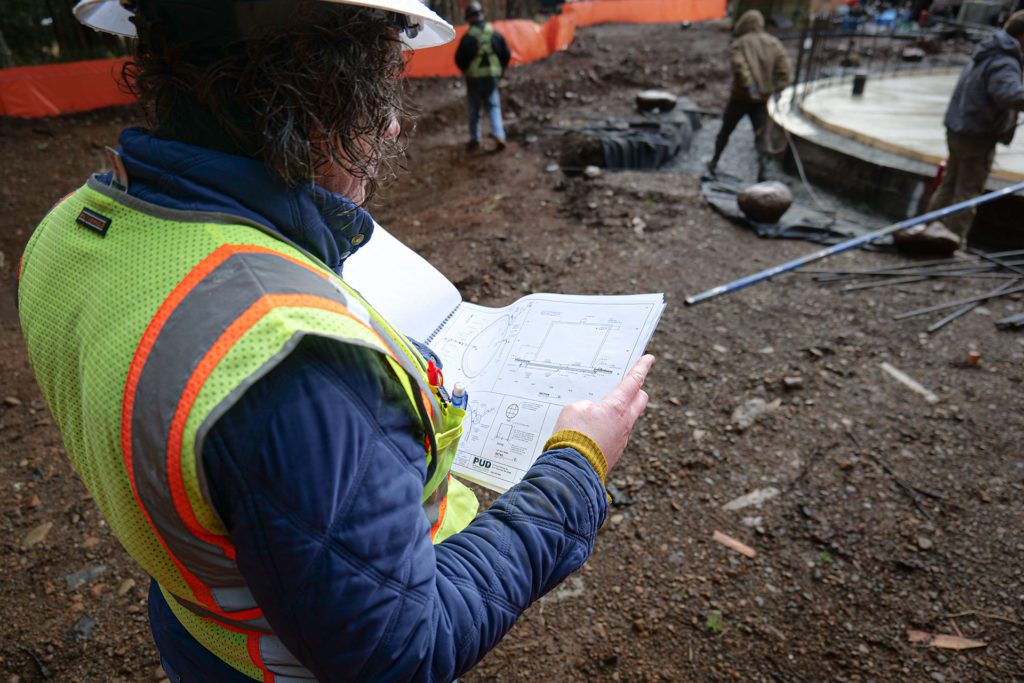 The tank construction contract was awarded to Rognlin's Inc. of Aberdeen, WA, and construction of the tank itself is being completed by Baker Silo of Lynden, WA.
Assembly of the tank involved 54 cubic yards of concrete for a foundation pad, followed by successive concrete pours in five-foot sections until the uppermost level at 20' was reached. Each level of concrete is rebar-reinforced for seismic load.
The tank is a full-enclosed structure, with more than 20 cubic yards of self-supporting concrete formed for the roof.
The new concrete tank, capable of storing 2/3 more water to customers, will likely provide enough capacity for additional service connections in the Quilcene area.
Connection points tying the new tank to the existing water line feeding Quilcene residents was installed in January 2023. Further construction of a booster pump system will follow the completion of the concrete tank.
The booster pump, and backup generation system, will provide fire flow capabilities of up to 1,000 gallons per minute to water customers and businesses in Quilcene.
Construction of the new water tank, and demolition of the elevated water tank, will continue in 2023. Demolition of the 100-foot-tall existing tank will be done by crane and is anticipated to take several months.