Call 360 385-5800 to Report Outages
HOW TO BEST REPORT AN OUTAGE
The easiest way to report a power outage is to call the PUD directly, anytime, day or night. Choose Option 3. Be sure to have your address ready. Make sure to locate your electrical panel and check your breakers before calling the PUD. Also check to see if your neighbors have power. This helps the PUD understand if the outage is an isolated or larger incident. Note: Double check your breakers on after hours and weekend calls. The PUD charges a $250 fee if crews come to your home after hours only to find that the issue was customer-owned and not due to failure of PUD equipment.
TRACK OUTAGES WITH OUR ONLINE OUTAGE MAP
The PUD's Online Outage Map gives real time info on where outages occur in Jefferson County and how many customers are affected. Check the outage page on your mobile device during storms to see what neighborhoods are affected, or share the link on social media to inform others. The map is also accessible through your SmartHub account.
DO NOT REPORT OUTAGES TO SOCIAL MEDIA
Or do, if you must, but only after calling or logging in to Smart Hub. We don't check social media for outage reports, though we do post outage updates on Facebook and Twitter. Do not use Facebook Messenger to report urgent requests or emergency situations, we cannot guarantee an immediate response.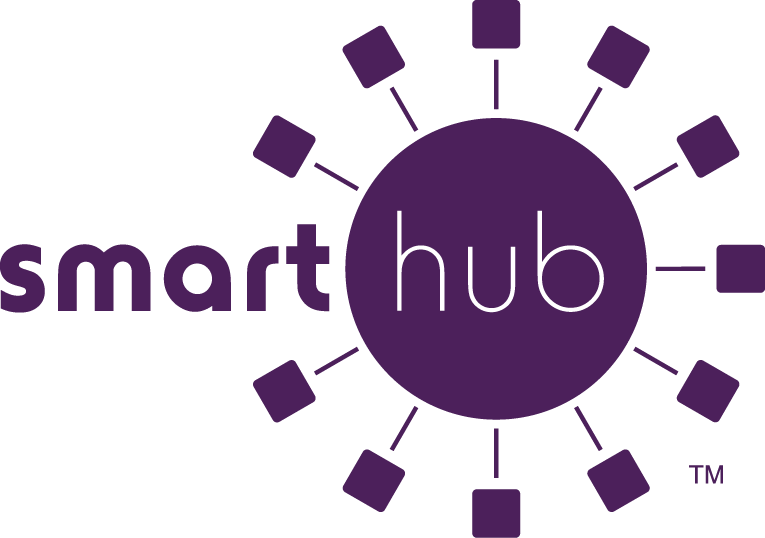 REPORT OUTAGES WITH THE SMART HUB APP
The very best way to quickly report an outage is to use your PUD Smart Hub account. The SmartHub app integrates your reporting directly with our software system to help us isolate the problem and restore your power. In addition to being able to pay online and view daily & past usage data, Smart Hub users can click the "REPORT AN OUTAGE" box in the top right corner to instantly & easily report power loss. After you check your breakers, of course.
REPORT TREE PROBLEMS TO PREVENT OUTAGES
Is there a tree in or around the power lines around your home? If there is, we want to know about it. Trees are among our primary causes of outages. Feedback from our customers is important for us to help prevent future outages. If you do have a tree issue, please click the link to fill out this form online. The form goes to our right of way department and vegetation manager. Or you can call directly at (360) 385-8363.
What to Do During an Outage
During business hours – Call (360) 385- 5800 to report a power outage. If no one has answered, we are likely processing many calls and/or turning the phones over so that all customer service representatives can field incoming calls. If you cannot get through initially, please wait about 5 minutes and try again.
After business hours – Call (360) 385- 5800 to report a power outage (Press 3) and your call will be forwarded to on-call personnel. If the line is busy or mailbox is full and you cannot leave a message, we are likely experiencing high phone traffic and we are on our way to going live with the phones with personnel. If you cannot leave a message, please call back in several minutes. Odds are good we are in the process of setting up for increased phone traffic.
Be persistent if you cannot get through. Your information could be critical in helping us identify where to deploy crews and fix the problem. If power is not restored within 2 hours, consider calling us back to inquire when to expect it to return.
During a major outage Jefferson PUD will have a short outgoing message describing the outage and where it is. Generally, we will not provide information regarding when power will be restored during a major storm event. Check the homepage of this website or Facebook and Twitter for hourly updates.
Listen to local radio stations such as KPTZ (91.9 FM) and KSQM (91.5 FM) for emergency management status updates.
Turn off lights and appliances, including your furnace, and unplug sensitive electronic devices, like computers to avoid a circuit overload when power is restored. Leave one light switch on so you'll know when service returns.
Keep freezer and refrigerator doors closed; open them only when necessary. Food will usually stay frozen for 36-48 hours in a fully loaded freezer if you keep the door closed. A half-full freezer will generally keep food frozen for 24 hours.
If driving and traffic signals are out, treat the intersection as a four-way stop.
Do not use gasoline-powered machinery indoors, such as generators in any enclose space; toxic fumes kill! Operate generators outdoors. Plug appliances directly into the generator using heavy duty, properly grounded extension cords that aren't worn or frayed.
Do not use charcoal grills indoors. Dangerous carbon monoxide generated from them and other fuel-burning devices can and do kill people every year.
Do not use a gas range or oven for room heating. A fuel-burning heater, such as a kerosene heater, requires plenty of ventilation to prevent buildup of harmful fumes. Place heaters on a hard, stable surface away from flammable materials. Never leave children or pets alone when using a portable heater.
Prepare yourself and stay safe!