Outdoor Watering Tips
The easiest way to conserve thousands of gallons of water around your home is to reduce the water you use on the lawn and garden.
Smart water use must be part of our Peninsula culture. Our geography of peninsulas on a peninsula in the rainshadow of mountains is inherently water-limited. Areas north of Port Ludlow and west to Sequim are normally drier than most North American coastal communities north of Southern California. Conservation of water during our beautiful summer months is essential for the recharge of our regional aquifers.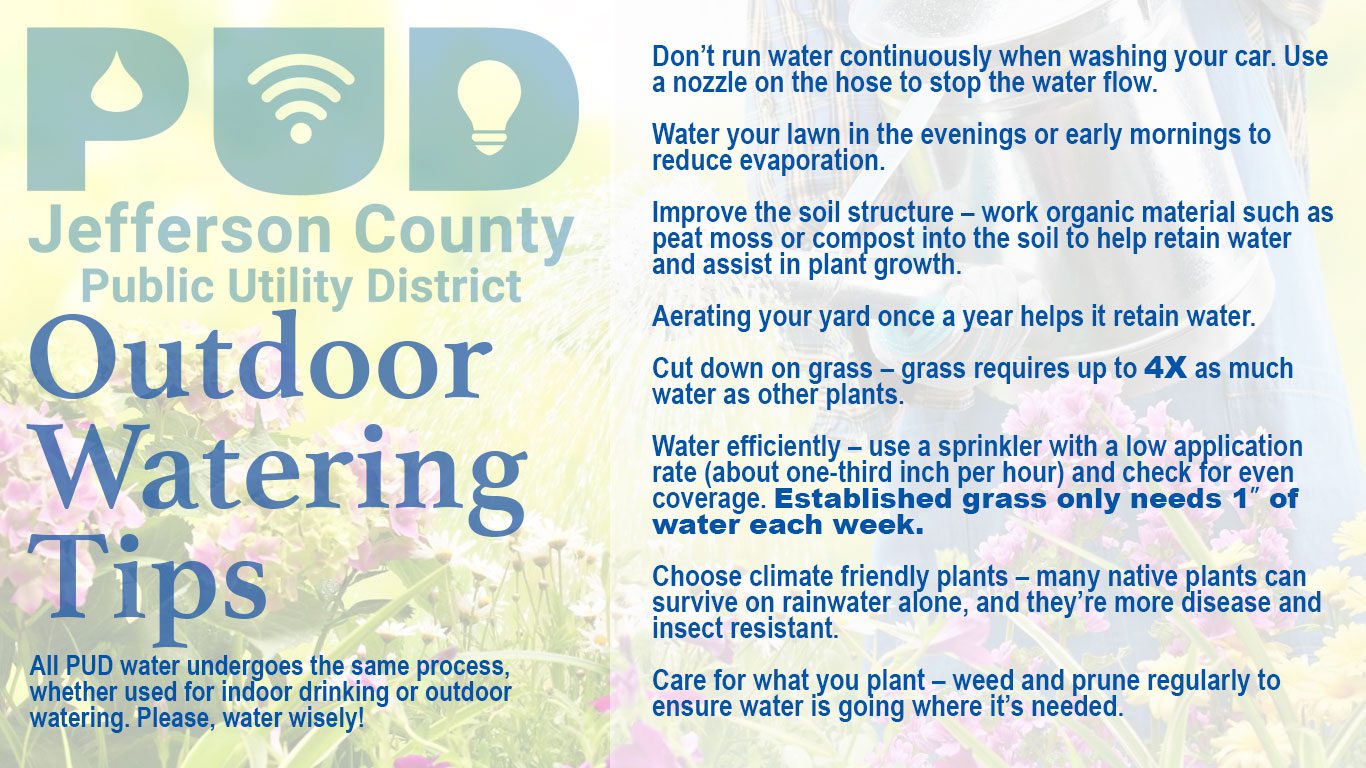 Be sure to visit jeffpud.org for water conservation tips and information!