Jefferson PUD Celebrates 10 Years of Public Power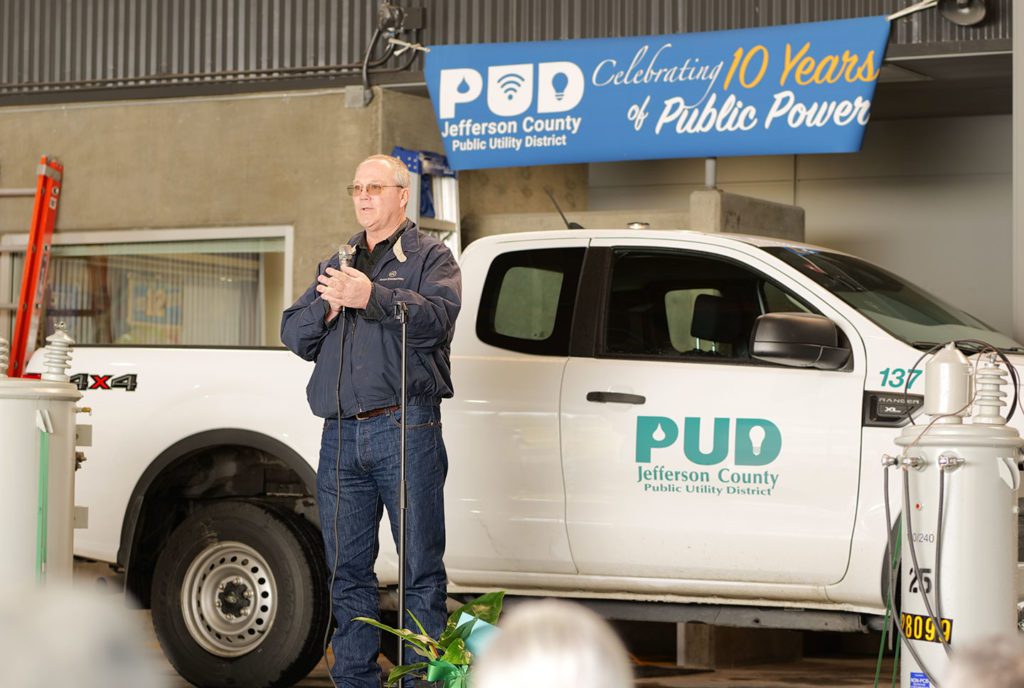 On April 11th over 150 community members, neighboring utility partners, and federal representatives joined PUD staff to celebrate 10 Years of public power. The event was
held during a community luncheon at the PUD's headquarter location.
Formation of the utility began in 2008 with voter approval by Jefferson County residents to pursue the purchase of the local power grid. Official distribution of power by the PUD began on April 1, 2013.
Funding came from the USDA Rural Development which provided more than $115 million in funding toward the purchase of the power grid from PSE in 2013, marking the first private-to-public power entity in nearly 70 years.
Helen Price Johnson, State Director of the USDA Rural Development for Washington said close partnerships between rural communities and the USDA helps make large scale projects like this possible.
Johnson presented attending current and past PUD commissioners with a Rural Partnership of Excellence award for efforts to better the lives for rural residents.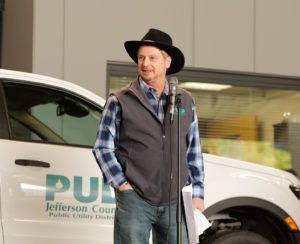 Forming the PUD has meant local living wage jobs and the ability to keep revenue within the county, said Dan Toepper, PUD Dist 3 Commissioner. Toepper said the PUD has focused on modernizing infrastructure and will continue to do so for the community well into the future.
Marcus Perry of the Bonneville Power Administration said formation of a new utility is rare and efforts by community members often prove unsuccessful.
In 2008 similar grassroot efforts to purchase local power grids were underway in Skagit and Island counties. Jefferson County was the only utility to gain voter approval.
"The fact that Jefferson is doing so well today is a testament to the community and the commissioners then and now to see it through," said Perry.
Transition to BPA power as a public utility meant Jefferson County residents receive 96.5% carbon-free energy from a mixture of hydro, nuclear, wind, and solar.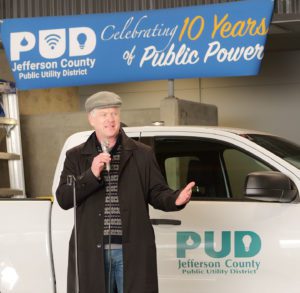 PUD Dist 2 Commissioner, Jeff Randall said the slogan for public power in 2008 was "Local jobs, local power, and local control," and it still works today.
"We live here," said Randall. "We need water, we need sewer, we need power, we need broadband, and we elect the people who lead the organization and make the decisions—I think it's a great local-based model for the challenges ahead."