EV Fast Charger Grant Awarded to PT and Regional Partners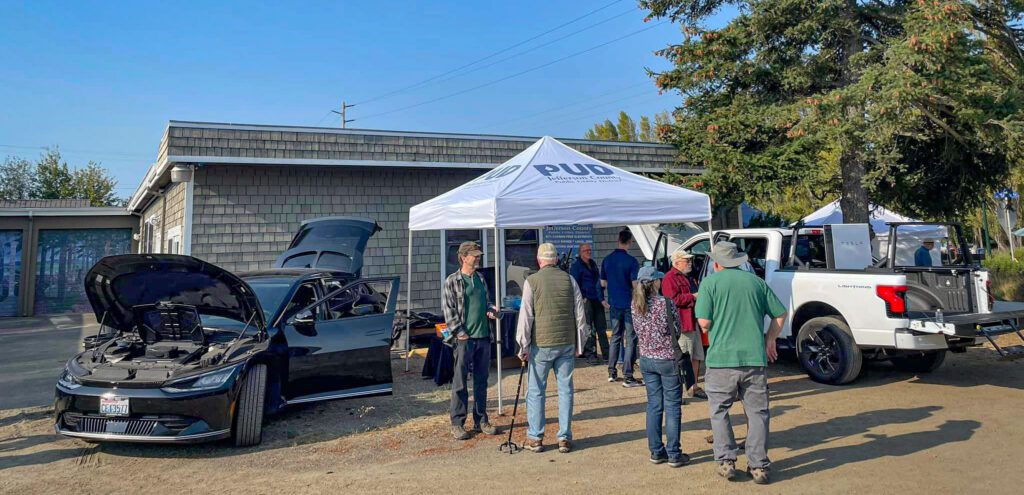 Port Townsend is slated to receive its first four Level 3 "DC Fast Charger" electric vehicle
charging stations at the Chamber Visitor Center at 2409 Jefferson Street in 2023.
The grant-funded project announcement came prior to the 1st Annual RECHARGE Jeffco electric vehicle event hosted by the Chamber on Saturday, October 8.
Funding for the chargers was awarded by the WSDOT Zero-Emissions Vehicle Infrastructure Partnership (ZEVIP) grant program as part of a larger West Sound Ferry Cluster charging proposal.
ZEVIP Grants are to be distributed between six awardees statewide, with funding totaling $9.8 million. The visitor center site is one of 6 charging locations outlined in the proposed West Sound Ferry Cluster project area spanning State Routes 20, 305, 16, 104, and 166. Total funds available for the West Sound Ferry Cluster project area will be $3,950,000.
Jefferson PUD joined regional partners across Kitsap, Jefferson, and Clallam counties for the grant proposal.
Level 3 fast chargers require higher voltages–typically 480-volt power. Anticipating future power needs near the Chamber building, and the PUD supplied several underground utility vaults in the area for use.
RECHARGE Jeffco Event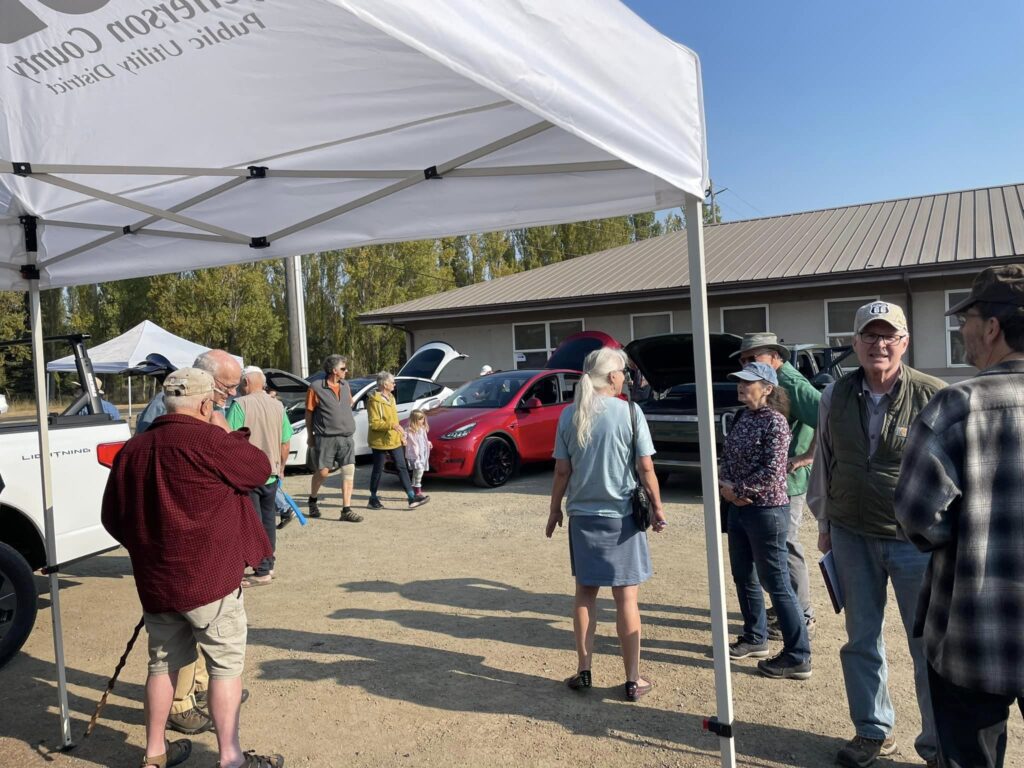 The RECHARGE Jeffco event, hosted by the Chamber, showcased the community's commitment to EV buildout, the new technology within the industry, new programs and buildout plans. Breakout sessions covered topics like EV owner panel discussions, charging myths & miracles, and incentives for EV owners.
Electric-powered vehicles from E-bikes to the latest automobiles on the market were on display. Visitors stopped by the PUD booth to discuss EV buildout and the PUD's first all-electric fleet vehicle, a Ford F-150 Lightning, which is currently on order.