Dehnert Promoted to Line Crew Foreman
We are excited to announce the promotion of Jonathan Dehnert to Line Crew Foreman!
Dehnert joined the PUD team as a Journeyman Lineman in 2017. He was named to temporary foreman in January of 2022 and was promoted to the role in late-April.
"Working side-by-side with Jonathan it was apparent he was a person you could trust to keep you and the team safe in the field," said Josh Garlock, Electric Superintendent. "Over the years he has proven that he's a fantastic team leader and this role is a natural fit for him."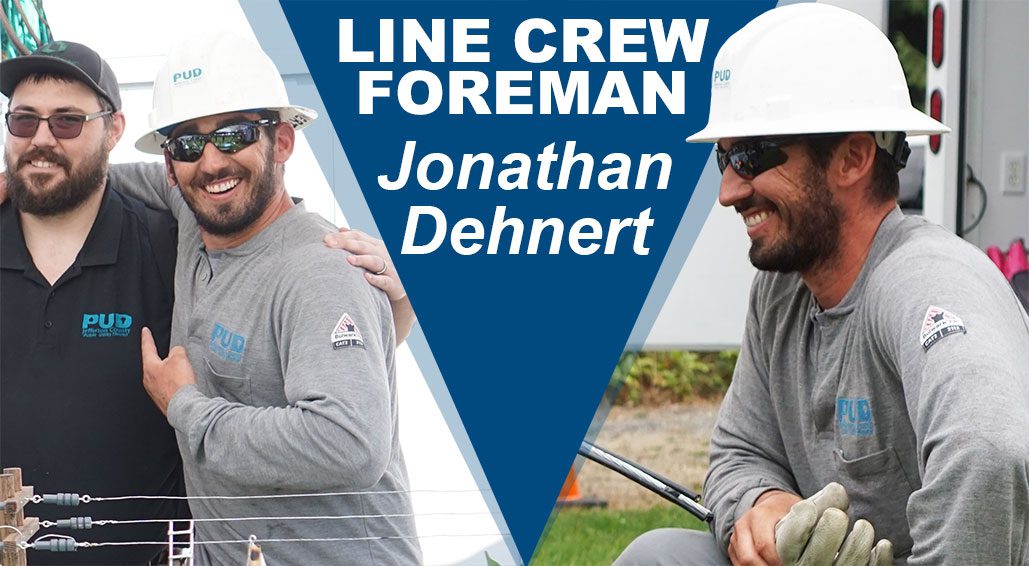 He brings a fun and professional approach to the job every day as foreman, working hard alongside the team to empower the community.
Dehnert is an avid outdoorsman and the proud father of two. He lives in the woods with his family on the Coyle Peninsula. Dehnert is also the reigning PUD corn hole competition champion.