SCAM ALERT – RESIDENTIAL CUSTOMERS BEWARE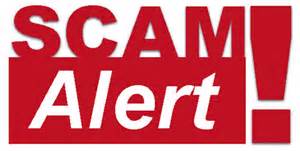 Scam Alert – Tuesday, January 26, 2016
UPDATE – On Monday a residential customer came into our office to inform us of a scam.  They were called over the weekend by someone who said they were from Puget Sound Energy and that they needed to pay their bill immediately or their power would be shut off. The customer scrambled to pay over the phone and completed the transaction with their credit card. He is trying now to cancel the payment and was going to report the incident to the Sheriff's office.
There are many clues here that indicate something isn't right. Puget Sound Energy hasn't served the area for nearly 3 years. We do not call people on the weekend regarding their bill. We never call customers threatening to turn off their power that day if we don't receive payment immediately. Customer service representatives no longer take credit card, debit card or check data over the phone. If anyone calls you and asks for financial data over the phone, its not the PUD or our representatives.
This problem has been persistent and ongoing. While it had been just businesses being targeted, it has expanded to residential customers. They are preying upon the trusting nature of our friends, family and our neighbors. Spread the word that a PUD staff person will NEVER take a payment over the phone. EVER. And anyone who tries to force you to do so is one step away from committing wire fraud.
This message will be reposted every time we receive a call about a PUD customer being scammed. While we can not verify whether or not they are scammers, they do not have the authority to turn off your power. We urge customers to be skeptical and not pay a current or past due bill over the phone other than through our automated system available by calling direct at (360) 385-5800. If you suspect you are being scammed, ask for a call back number and call us and/or the Jefferson County Sheriff Office to report your encounter. With your help we can stop these scammers now before more lose their money.