PUD Hires Giese and Yingling
Two longtime Jefferson County residents were recently hired by Jefferson County PUD. Kenny Yingling, of Chimacum, was hired as the PUD's Fleet and Warehouse helper and Coyle resident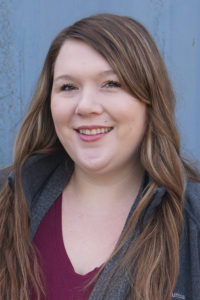 Theresa Giese was hired as the PUD's latest Customer Service Representative.
Before coming to the PUD, Giese worked as the Office manager at San Juan Villa Memory Care Center. Giese grew up in Jefferson County and graduated from Chimacum High School in 2008.
"It's nice, having grown up here, I already know a lot of the customers, and I get to see people that I haven't seen for several years."
Living on the Coyle suits Giese and her boyfriend Dennis, as well as dogs Macy and Max, well. The pair love to fish, shrimp, and crab, and love that they can do all of those activities almost in their back yard.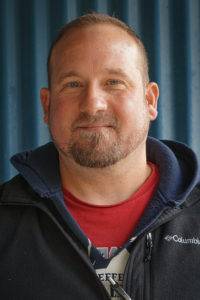 Yingling graduated from Port Townsend High School in 1997. He worked at Jefferson Transit as a Service Technician for nine years prior to joining the PUD, and before that in facilities maintenance at the now defunct Fred Hill Materials.
At the PUD, Yingling's duties are split between managing the upkeep and maintenance of all PUD vehicles (including bucket trucks, water trucks, staff pickups and sedans), and helping stock and inventory materials in the PUD warehouse.
Outside of work, Yingling is heavily involved in youth sports. For the last ten years he has managed the East Jefferson Little League,
remaining on even after his now 17-year-old son aged out of the program. Yingling said the PUD's participation in local community events like the county fair and high school career days was part of what attracted him to the job.