New Year, New Bill Design
Notice something different about your bill this month? The PUD updated the design to make it easier to find the information you need as a utility customer. The most obvious change is the bullseye target showing the payment due on the very top front of the bill. We've also added more info about business hours and contacts. The new Account Balance Summary section shows how your payment due amount in the bullseye was calculated. On the back you'll find new average daily use and cost amounts below the updated 24-month usage graphs. Solar Net Meter customers will see a revised service charge section clarifying how much electricity they took from and returned to the grid. You can use the return stub to update contact info or to round up for the Rainy Day Fund. Also consider making an additional one time donation to help those in need.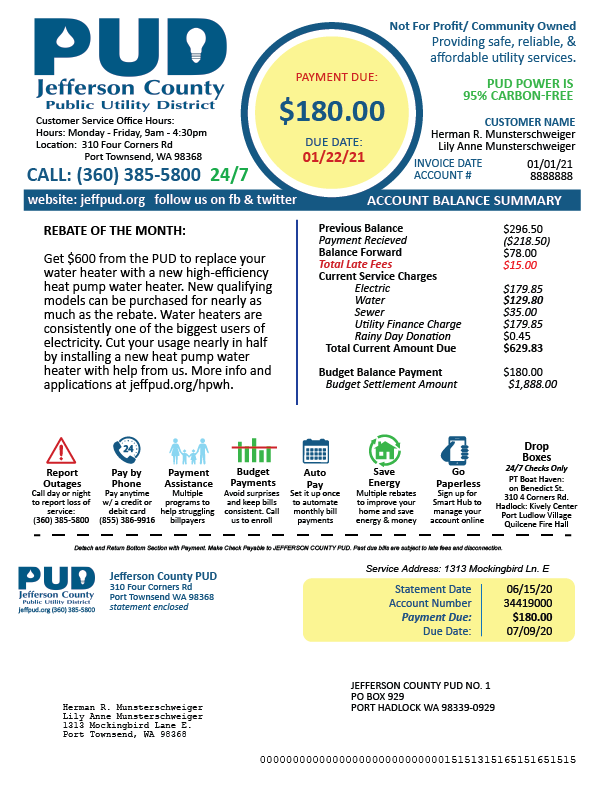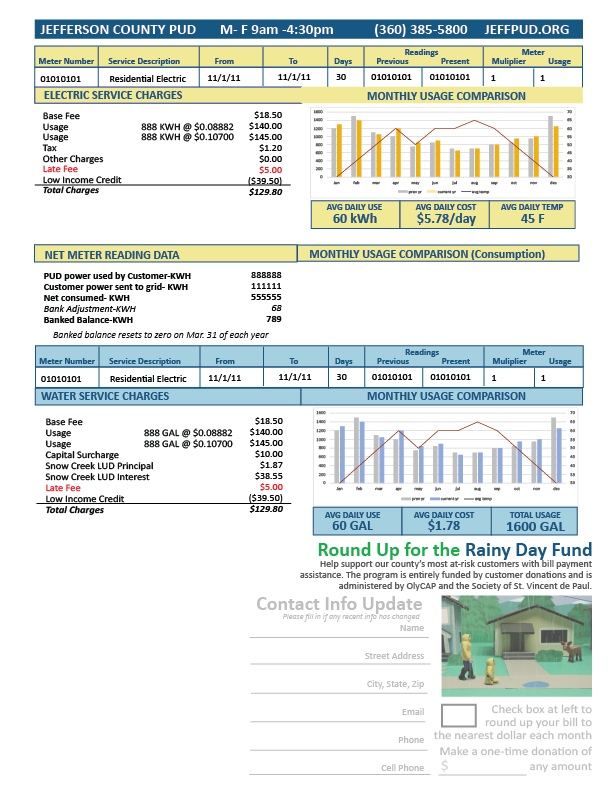 We know change can be confusing, call customer service if you need help understanding any of the changes to the new bill.