Meet our new Interns and Customer Service Representatives
Amanda Isaak and Dawn Crocker hired as Customer Service Representatives
Amanda Isaak comes to the PUD from QFC where she was a manager on the night crew. As a mother of three, Isaak is very glad the PUD's Customer Service Department operates during normal daylight hours.
Isaak grew up in Portland, but moved to Jefferson County after her oldest daughter was born. Isaak's husband had family here and both felt the slower pace and smaller, tighter knit community would be better for raising children in.
Living in Port Hadlock, Isaak was already a power and water customer of the PUD. Now she'll be working with customers across the county to assist with their utility services, whether

water, electric, sewer, or broadband.
Shortly before her hiring at the PUD, Dawn Crocker's previous employer awarded her with a trip to Florida in honor of her exceptional customer service skills.
Though she appreciated the honor, it had already been Crocker's goal to work at the PUD. She'd originally applied for the customer service position in November of 2018, but hiring was delayed until this past spring.
Crocker has also worked for Hadlock Building Supply and Wave Broadband. She, like Isaak, was introduced to the area by her husband, who grew up in Port Townsend.
Crocker has two grown daughters, each of whom graduated from Chimacum High School. Originally from Arizona, she loves living near the water now.
PUD picks 3 Summer Interns for 2019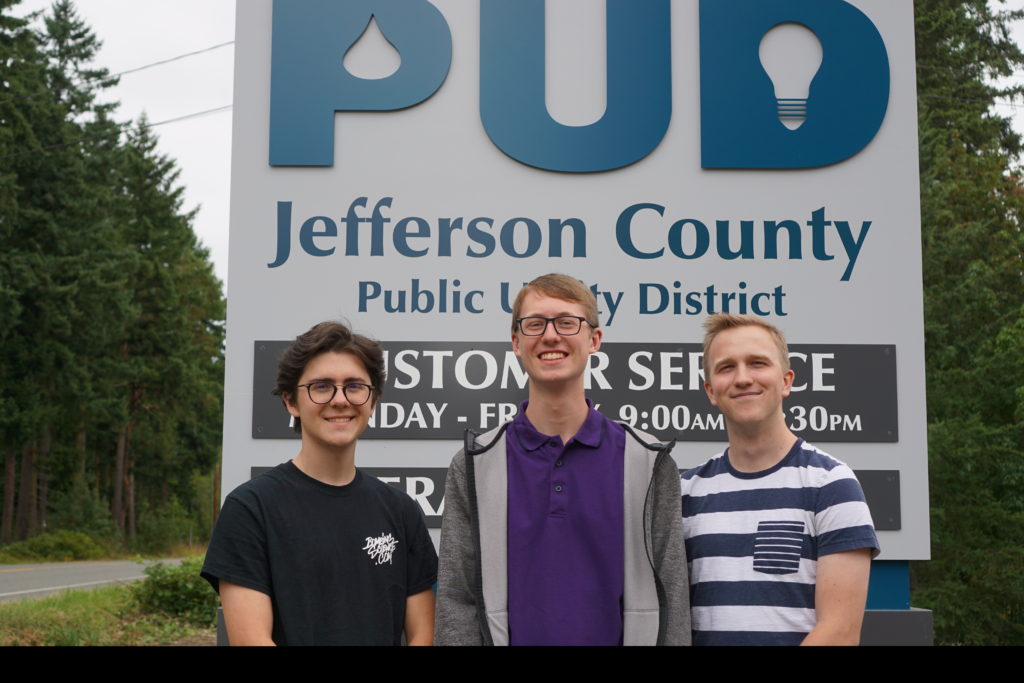 Though they hadn't met previously, PUD interns Emmett Erickson and Seth Richey were both former "CowHawks." Erickson graduated from PT, and Richey from Chimacum, but each played on the combined tennis team made up of students from both districts, hence "CowHawks"
Evan Mickelson graduated from Tahoma High School in Maple Valley. He'll be a second year student at the University of Washington this fall. His family moved to the Coyle in 2018. Mickelson loves life on the Coyle, and is happy to have his new home base in Jefferson County. As an electrical engineering major, the PUD internship program has suited him perfectly. He's been placed in the engineering department, and is receiving on the job experience and training.
This fall, Erickson will be entering his second year at Hamilton College in New York state where he's studying Computer Science. He started out providing administrative assistance to PUD staff but in July moved to help the Water Department.
Richey was placed in the finance department, and tasked with data entry for PUD accounting. He's been enjoying the office job. Richey will attend BYU Hawaii in the fall where he plans to earn an English degree before heading to law school.
PUD interns work full time, June to September, and earn $13/hr. The program accepts applicants every spring, but is limited to Jefferson County residents enrolled in a college program at the time of application.