HOW OUR CREW KEEPS YOUR DRINKING WATER SAFE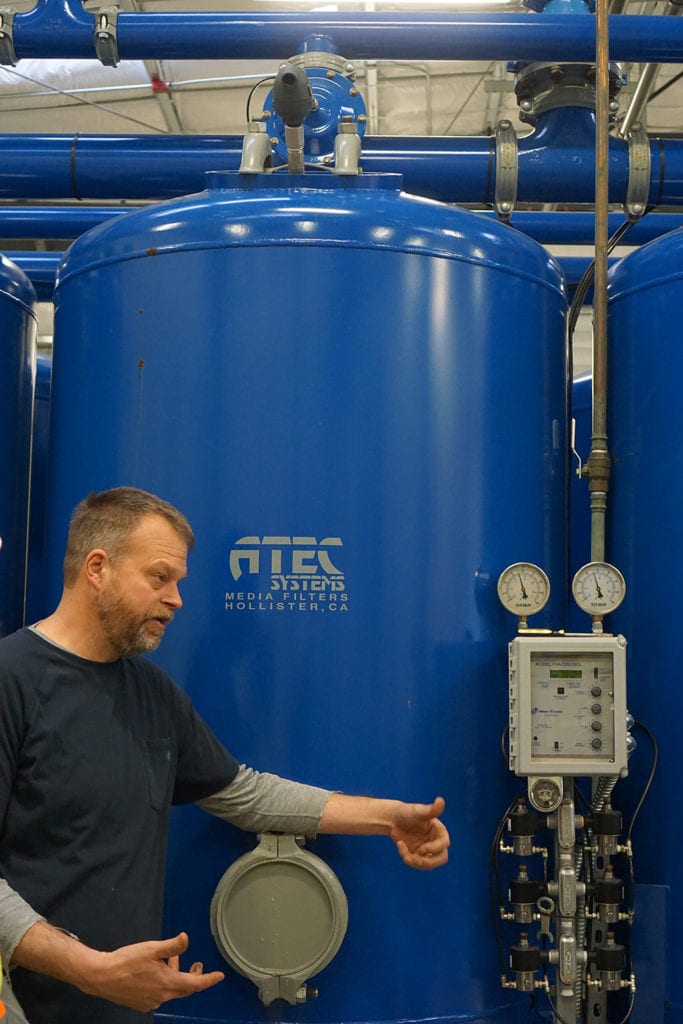 The PUD employs 6 water distribution managers, 2 of which are also treatment plant operators (1 also manages wastewater). Together they have over 150 years of experience. They arrive most days before sunrise to begin system monitoring and maintenance, and in the event of a service interruption or equipment failure, are available round the clock to respond and repair.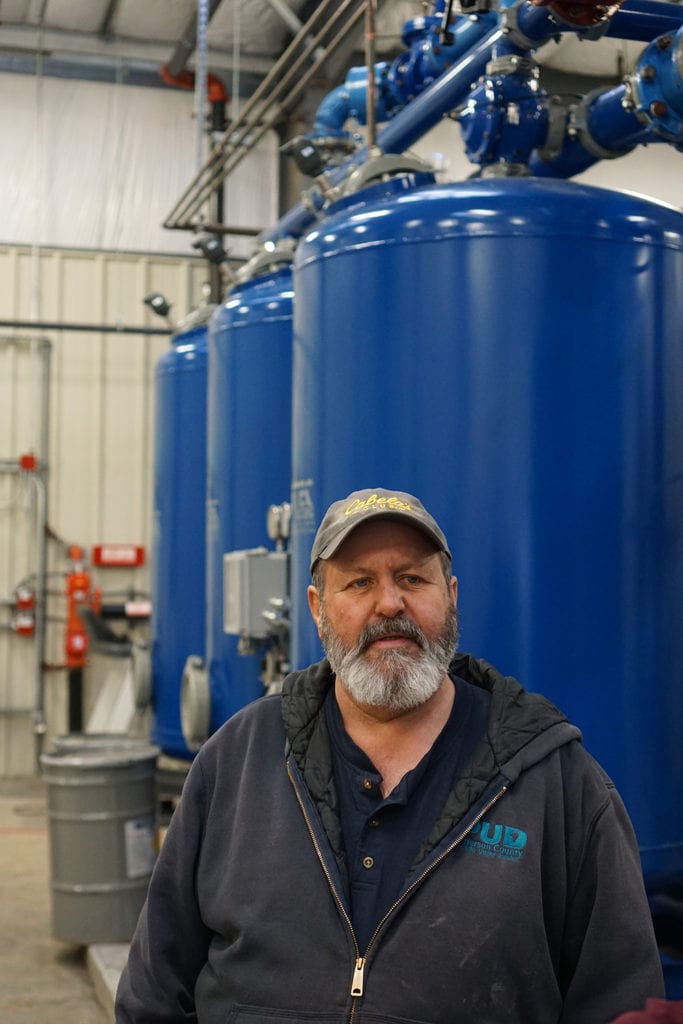 Eric Storey (pictured left) is a Water Distribution Manager III and Water Treatment Manager III, and serves as crew lead. He came to the PUD in 2001 along with the purchase of the Quimper Water System from the City of Port Townsend. Eric continues to shepherd the Quimper system, reporting to work everyday at the Sparling Treatment Plant. The Sparling well and treatment plant is the most productive of the PUD's 9 Group A wells, serving over 3,700 of the PUD's nearly 5000 water customers.
Doug Reeder (pictured right) is a Water Distribution Manager III and has been at the PUD for over 20 years, one of our two longest serving employees (the other is Bill Graham). Through Doug works on all systems, he tends to specialize in process controls, pumps and motors, wiring, and internal piping in systems in the southern part of Jefferson County.