Helping Others Afford Essential Services
Not everyone can afford the extra costs of keeping their homes heated during the cold winter months.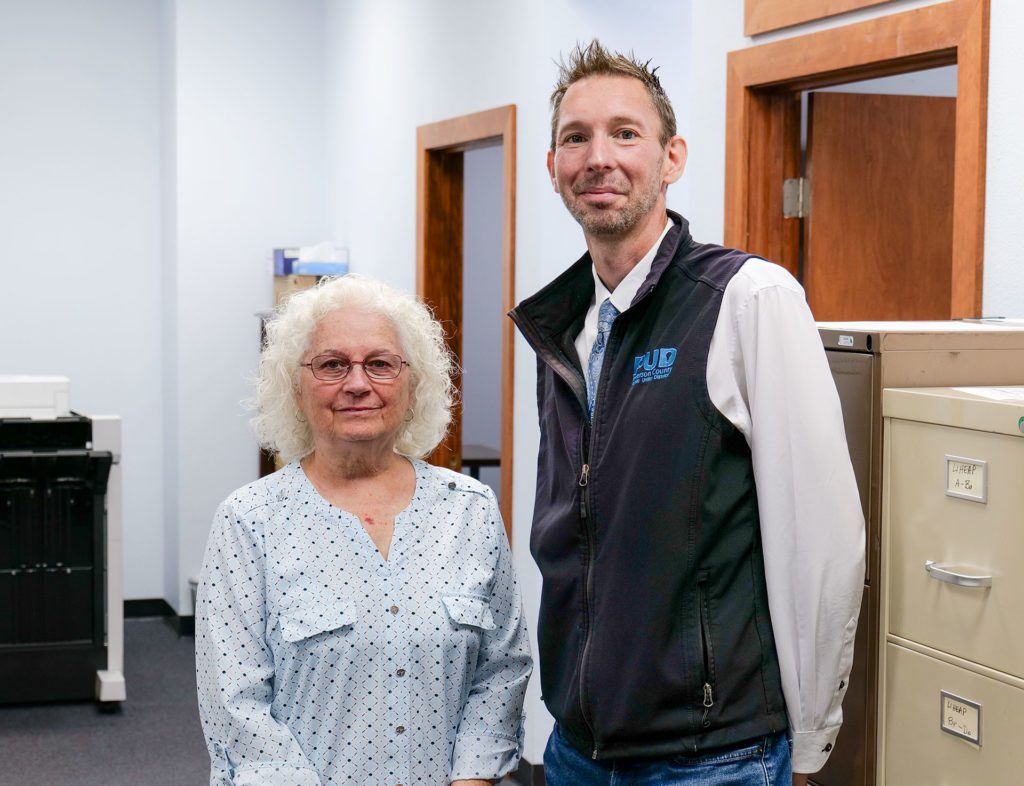 PUD Customer Service Program Specialist Drew McKnight helps customers navigate a variety of payment assistance plans such as the PUD's Rainy Day Fund, Low-Income Programs, and by partnering with organizations like St. Vincent de Paul and Olympic Community Action Programs (OlyCAP).
Neighbors Helping Neighbors
The Rainy Day Fund is primarily funded by customers, providing utility bill support to those in need. Customers can give a one-time donation or round-up to the nearest dollar on their monthly utility statement. In 2022, the Fund raised $30K for distribution by our partners, the Society of St. Vincent de Paul and OlyCAP. Customers have donated more than $18K in 2023 and with fall and winter cold on its way it's easy to help support your neighbors through the Fund. Simply check the box on your bill or online via your SmartHub account to round-up today.
Low-Income Assistance through the PUD
McKnight also works to place low-income households with a qualifying bill credit program from the PUD. In 2022, the PUD provided $411,327 in billing assistance to qualified low-income households making less than 150% of federal poverty level and qualified low-income seniors (62 years or older making less than $32,610 annually).
The PUD provides assistance for electric, water, and wastewater customers on a PUD system. Qualifying low-income customers can receive a $55.51 per month credit on their electric bill, a $17.25 monthly credit toward PUD water charges, and a 30% discount on the PUD wastewater charge. Information about the PUD's low-income program is available on the FAQ page here.
Since 2017, the PUD has provided $2,221,771 in billing assistance for electric, water, and wastewater customers.
McKnight pairs households with available internal programs, or externally through OlyCAP.
Help Beyond our Utility
OlyCAP manages federal funding for LIHEAP (Low Income Home Energy Assistance Program) providing one-time hardship grants for qualified households with past-due utility bills. Kathy Sculley, OlyCAP Energy Assistance Program Manager oversees the team assisting households across Jefferson and Clallam Counties. "So far in 2023 we've been able to help 1,900 households in our service area," Sculley said. Qualification for LIHEAP assistance requires an appointment with OlyCAP staff, and enrollment season begins in October.
Customers are encouraged to visit the Payment Assistance page on jeffpud.org under the My PUD tab for more information about available programs.