Celebrate Public Power Week October 1 – 7!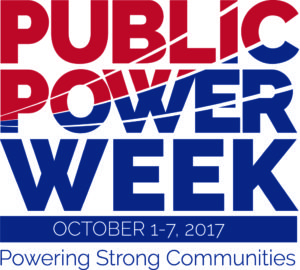 Take a minute or two to celebrate Public Power Week October 1 – 7.
Washington State has a long, proud history of publicly-owned and managed power systems. The PUDs go back to the first statewide initiative, Initiative 1, sponsored by the Washington State Grange in 1930. A grassroots product of the need to electrify farms in rural Washington, the Revised Code of Washington (RCW) Chapter 54 became law in 1931 authorizing the establishment of public utility districts to "conserve the water and power resources of the State of Washington for the benefit of the people thereof, and to supply public utility service, including water and electricity for all uses."  While we are by far the youngest power PUD (April 1, 2013), Jefferson PUD is nonetheless proud to share this mission and great responsibility with its family of public utility districts in Washington State.
For more information, click on the links below for more resources about Public Power week.
Public Power Week Proclamation from Governor Inslee