SCAM ALERT UPDATE – Record day for scam calls to PUD business customers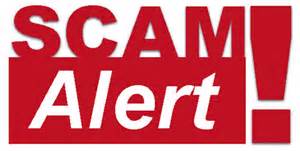 Last call received regarding potential scam – Tuesday, September 20, 2016
It's been a very active day and couple of weeks for scammers targeting local businesses. Last week, it was a mix of business and residential. Today its all businesses.   The latest scammers claimed they are outsourced bill collectors for Jefferson PUD and they will turn off the power that day – sometimes within the hour – if the customer did not pay.  One even demanded our customer bring cash to the Port Hadlock QFC for the collection. Don't fall for it! Call us so you won't be scammed!
Here are three simple tips that will help you identify scams before they ruin your day.
If someone is demanding you pay your electric bill immediately, hang up and call the PUD directly at (360)385-5800 and talk to a customer service representative. If you do this one thing, you will avoid being scammed.
If they say they are from Puget Sound Energy or give you a callback number that goes to Puget Sound Energy, hang up immediately. Puget Sound Energy hasn't been a power provider in Jefferson County for over 3 years. This was a common tactic even in 2016. The newer scammers have caught on what the utility is in Jefferson County.
The PUD customer service representatives no longer take customer's financial information such as credit/debit cards or checking account numbers  over the phone. If  anyone is asking you  to communicate your financial information to them over the phone to pay your PUD bill or demand payment in an untraceable form of currency like a cash card, money order or cash, they are not the PUD or one of its representatives.
 To date, most known targets have been local businesses and some have lost money to these scammers. Residential customers are now also being targeted. Spread the word. Particularly to our more vulnerable older friends, family and neighbors. If you think you are being scammed, call us at (360) 385-5800 to report your encounter. With your help we can stop these scammers before more lose their money.