From the Beginning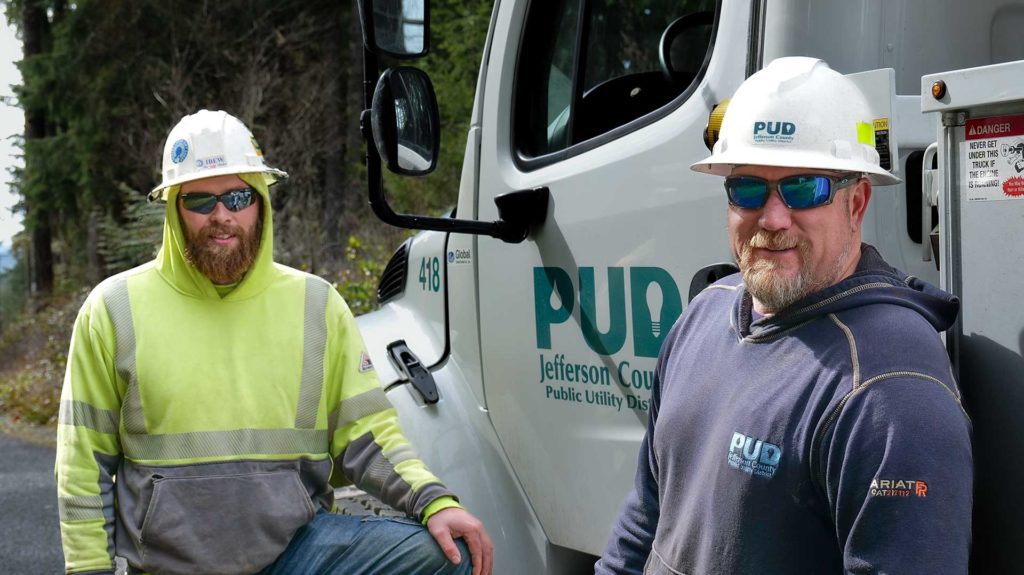 Journeyman Linemen Dylan Brackney and Line Crew Foreman Eric Tharaldsen have been with the PUD since the day PSE handed over the keys 10 years ago. In fact, only 2 days separate their decade of work together.
 "At this point, I think we've had a hand in every part of the district," Brackney said as he takes a step back from the idling line truck and glances down the road. "What do you think, Eric?"
Tharaldsen secures a pneumatic compactor to the truck bed and steps around, nodding his approval. "I wouldn't doubt it!"
Tharaldsen came to the PUD from Port Angeles, where he'd worked for Clallam County PUD for 24 years. He liked the idea of being a part of getting the new utility off the ground. He was promoted to Line Crew Foreman in 2014.
"Those early days were pretty wild," Brackney said, recalling line trucks stuffed with roll upon roll of paper electrical schematics left to the fledgling line crew. Finding a simple underground line meant deciphering decades old hand-drawn plans, often in the dark. Each outage call often turned once familiar territory into a new challenge.
Brackney grew up in Quilcene. He graduated from Quilcene High in 2010. Despite his age, he'd been paying attention to the news about the PUD's efforts to purchase the local power system and bring back the line crew and customer service jobs that had been outsourced before. 
He decided to enroll in a year-long line school to gain a foundation for work in the electrical field. Upon completion, he returned home and soon joined the PUD as a line helper.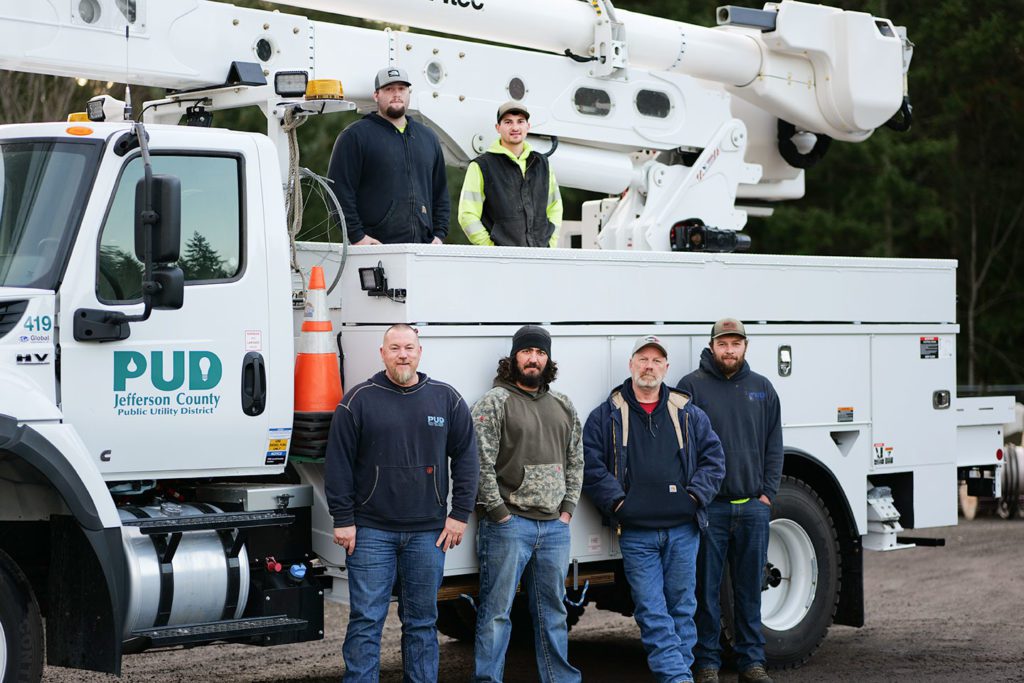 "The coursework gives you a good base, but it's the hands-on, day-to-day work experience with the crew that gets you up to speed, fast," he said.
"Nothing can really prepare you for work on those larger outages, honestly," he laughed. "Caffeine and the crew keep you motivated on those long days and nights." Line by line, hour by hour line crews press on until every customer is re-energized.
Brackney became a Journeyman in 2017. The journey has provided a new perspective on the place he'd grown up, he said.
"It really is rewarding supporting the community, making a good living and working with a great team," he said.