PUD Office Closed Thursday, Feb. 9th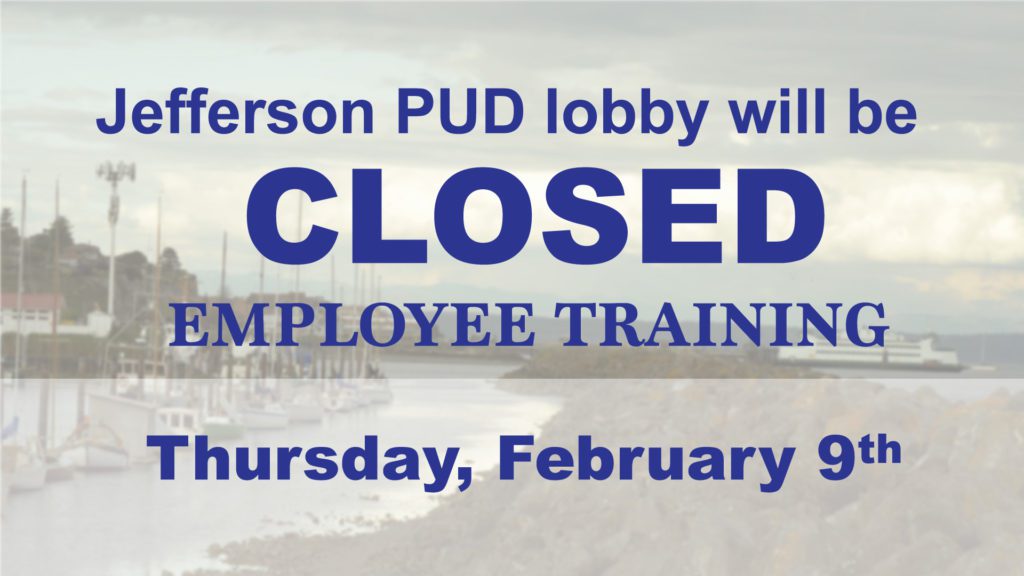 The PUD's main office will be closed Thursday, February 9th for employee training.
The PUD will resume business operations on Friday, February 10th.
For outage reporting please call: (360) 385-5800
Utility bill payments can be dropped off at any of our dropbox locations, or paid online via your
SmartHub
portal.