PUD Hires New Journeyman Lineman, GIS Specialist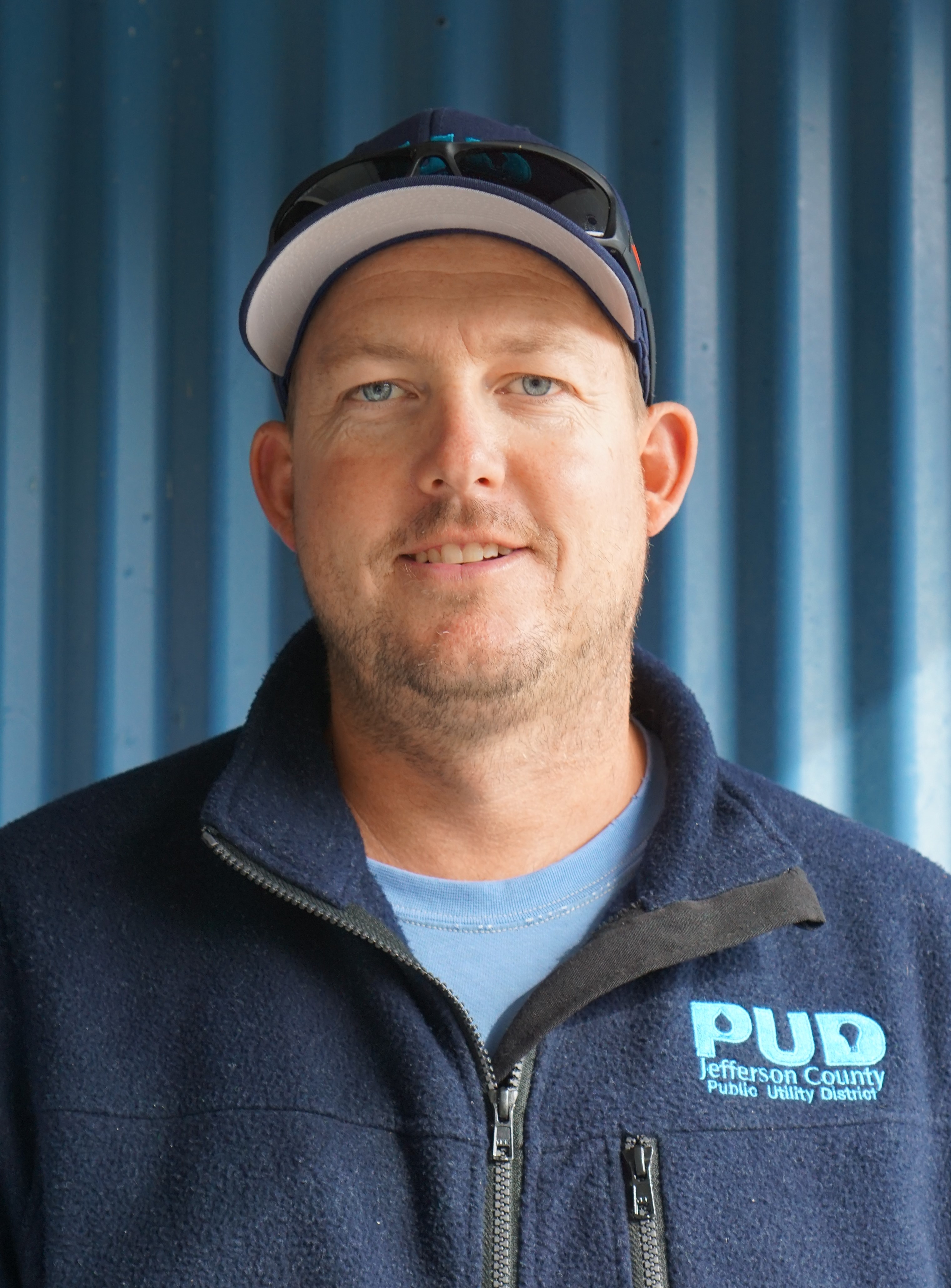 Jefferson County PUD added two new staff members in September: Journeyman Lineman Josh Garlock and GIS Specialist Alex Gerrish.
Garlock spent the previous nine years as a lineman with the City of Ellensburg. He was originally raised outside of Yakima and has worked on crews in Oregon, California, and Idaho as well. Garlock was attracted to the position at the PUD in part because of the county's proximity to water. Garlock is an avid fisherman and hunter and was eager to take advantage of the many outdoor recreation opportunities Jefferson County offers.
"We were lucky to get Josh," said PUD foreman Eric Tharaldsen. "He has lots of experience and fit in immediately with the rest of the crew."
In addition to being co-workers, Tharaldsen and Garlock are also neighbors. Shortly after his hiring, Garlock purchased a home in the Port Ludlow area not far from Tharaldsen. He lives there with his wife and daughter, who is a second grader attending Chimacum Schools.
GIS Specialist Alex Gerrish comes to the PUD from Phoenix, Arizona. Gerrish was both raised in Tuscon and received his undergrad and Masters degree from the University of Arizona-Tuscon. Prior to joining the PUD, he worked for Southwest Gas and Freeport McMoran, a Phoenix based mining company.
GIS stands for Geographic Information System, and as a GIS specialist, Gerrish is in charge of mapping all of the PUD's assets and keeping the maps up to date. As a public utility providing electric, water, septic, and wholesale broadband services across East Jefferson County, the PUD has lots of assets to keep track of: everything from power poles and lines to water pipe, tanks, and fiber splice cabinets.
Gerrish was inspired to apply for a position at the PUD after attending a wedding at Finnriver Farm and Cidery this past summer. Though he'd visited the northwest multiple times before, Gerrish said that he and his wife so enjoyed their time in Jefferson County so much that they looked into relocating immediately.
"It was good timing for us" said PUD Engineering Supervisor Jimmy Scarborough. "Alex had all the skills we were looking for. He's been a great addition to the engineering department."
Unlike Garlock though, Gerrish struggled to find suitable housing after taking the job in Jefferson County. "I have 3 dogs, so it was tough to find a rental, and houses within our price range are either in short supply or move really fast," he said. Persistence paid off, however, and Gerrish was ultimately able to find a home in Port Townsend.