PUD hires Dressler, Gale as Line Pre-Apprentices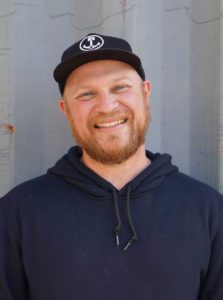 Finding linemen is hard. Nearly every utility has openings, and the supply is limited. Making linemen takes more time, but it's maybe just a slight bit easier.
In July, the PUD hired two new electrical pre-apprentices to work and learn with the crew in the yard and on jobsites. If big outages come in the middle of the night, they go with. Their duties are limited though, and they cannot work without a journeyman. After a year as pre-apprentices, they can apply for the formal apprenticeship program, which lasts 4 years.
Willy Dressler came to the PUD from Frederickson Electric where he worked as an electrical apprentice. Previously, Dressler worked at Finnriver Farm and Cidery but left after four years to attend line school in Texas. Dressler returned to his native Jefferson County with two small children and today he has three, ranging from 6 to 1 1/2.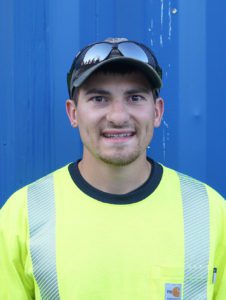 Like Dressler, Tyler Gale was also born and raised on the Olympic Peninsula, though for him Port Angeles is home. Gale attended line school in Boise before returning to take a job as Groundman at Clallam PUD. Two of Gale's uncles were lineman, he said, and he grew up aware of the trade and the good pay and solid benefits the career path offered. Being a lineman also meshed well with Gale's love of being outside and working with his hands.