Making the Connection: Bringing Water Systems Together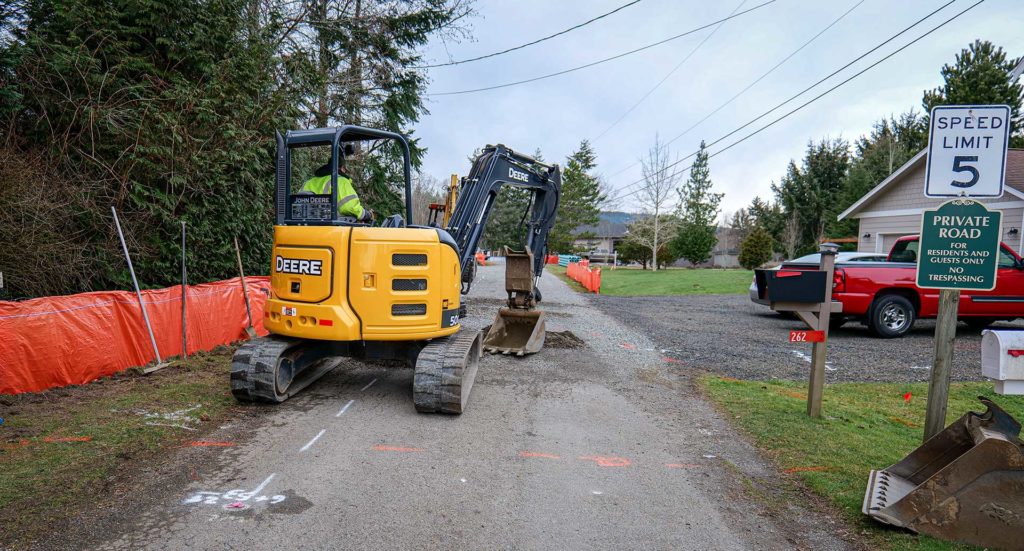 Crews from Port Townsend-based Seton Construction, Inc., and the Jefferson PUD water team began work in early-February on new water mains along Margaret Street and Joan Street in the Shine area near the Hood Canal Bridge.
The project began as a Feasibility Study in 2016 looking at the consolidation of the PUD-managed Bywater Bay water system and the privately owned Shine Plat water system. The study, prepared by Washington Project Consultants, was funded through a grant from the Department of Health found that connection of the systems would require new, higher quality distribution lines that could handle higher pressures.
In 2017, the PUD was petitioned by residents of the Shine Plat water system to form a Local Utility District (LUD) as the funding mechanism to finance the water system improvements needed.
There are currently 248 active customers on the Bywater Bay system and 27 customers on the Shine Plat system.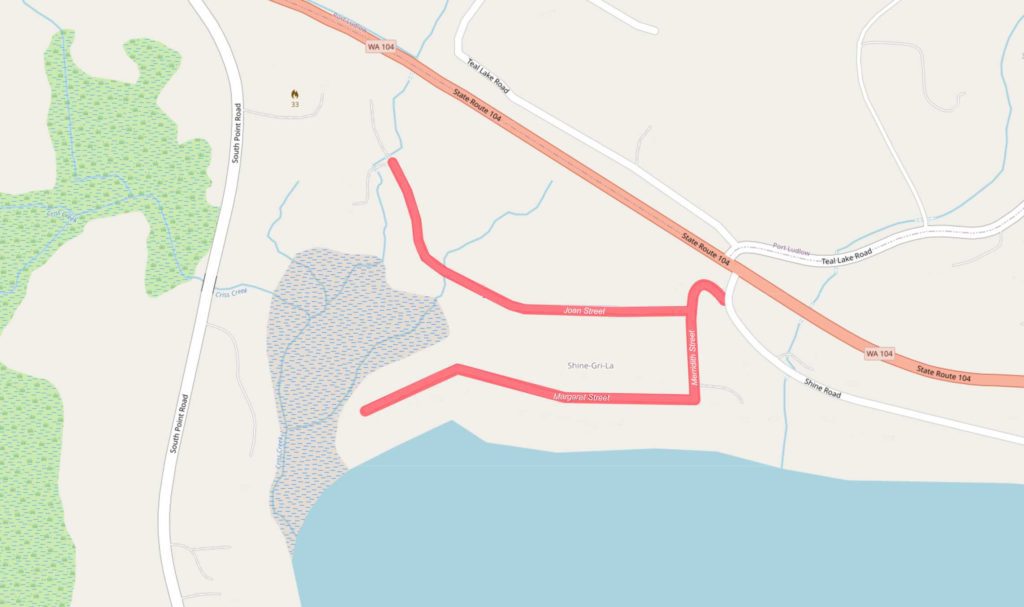 System connections occur near the Shine Rd/Merredith Street junction, and downstream requires approximately 2,600 feet of water main to be installed. The project consists of placing approximately 1,700 feet of 8-inch water main, 900 feet of 4-inch, connection of water services to residents (typically 5/8″ – 3/4″ lines from meter-to-home), as well as 2,700 feet of electric and fiber conduit and electric vaults. Three fire hydrants will also be installed in the area. Flow testing for the hydrants will be conducted upon completion.
Trenching operations are currently underway as crews run between 100'–200′ of water line each day. Water lines are typically buried a maximum of 48″ underground, while the electrical conduit is trenched separately.
Tie-in to the Bywater Bay system and project completion is scheduled for the end of March 2023.