Line Crew News
Line crew members work in the field and in the classroom to attain the hours needed to reach a Journey Level Lineworker position. Jefferson PUD's line crew, composed of Union IBEW Local 77 Linemen, are at various stages of their career. This month we want to acknowledge and spotlight the achievements of some of our new additions to the line crew team.
Newest Team Member – Garret Bradley – 3rd Year Line Apprentice
Garrett Bradley, joins the PUD from Grays Harbor and brings extensive construction skills. He is a 3rd year Line Apprentice.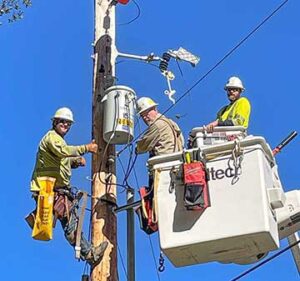 PUD Apprenticeship – Tyler Gale – Line Apprentice
Tyler Gale started with the PUD in 2021 as a pre-apprentice, and as of Sept. 2022 he has begun the Line Apprentice position.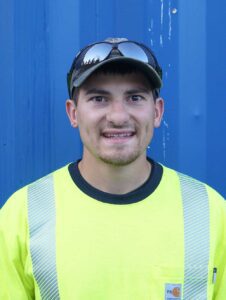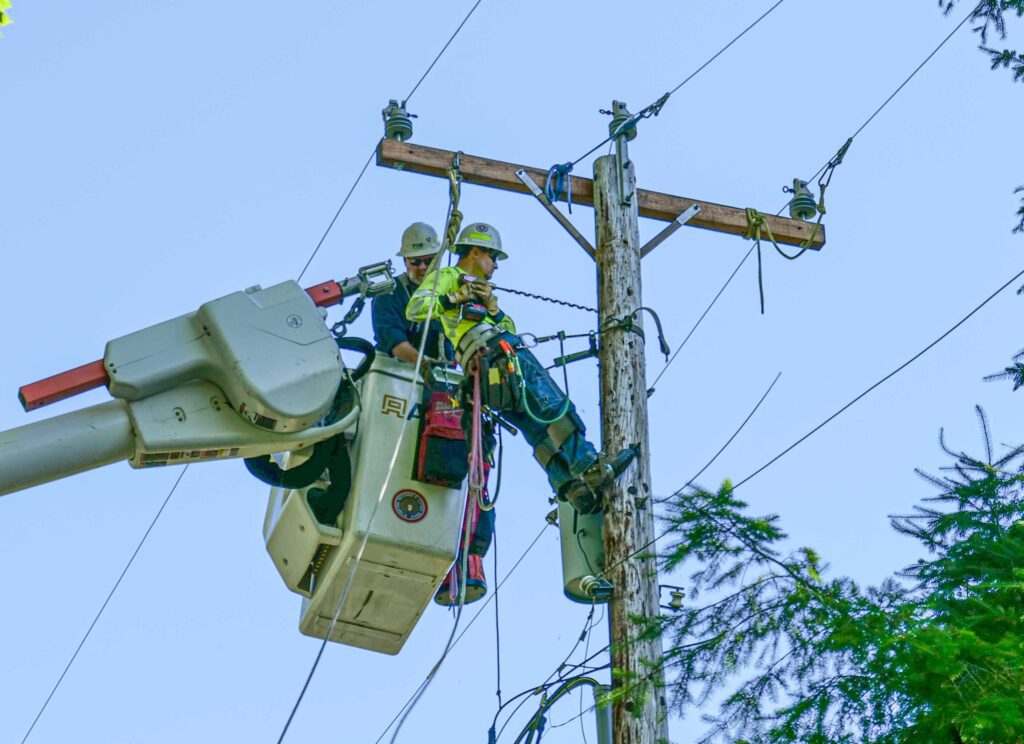 New Position – Gerrit Van Otten – Line Helper
Gerrit started with the PUD in 2014, working as a meter reader, warehouse storekeeper, and now in the Line Helper position.