Know Before You Grow – Vegetation Policy Update
Keep vegetation away from utility equipment to reduce outages.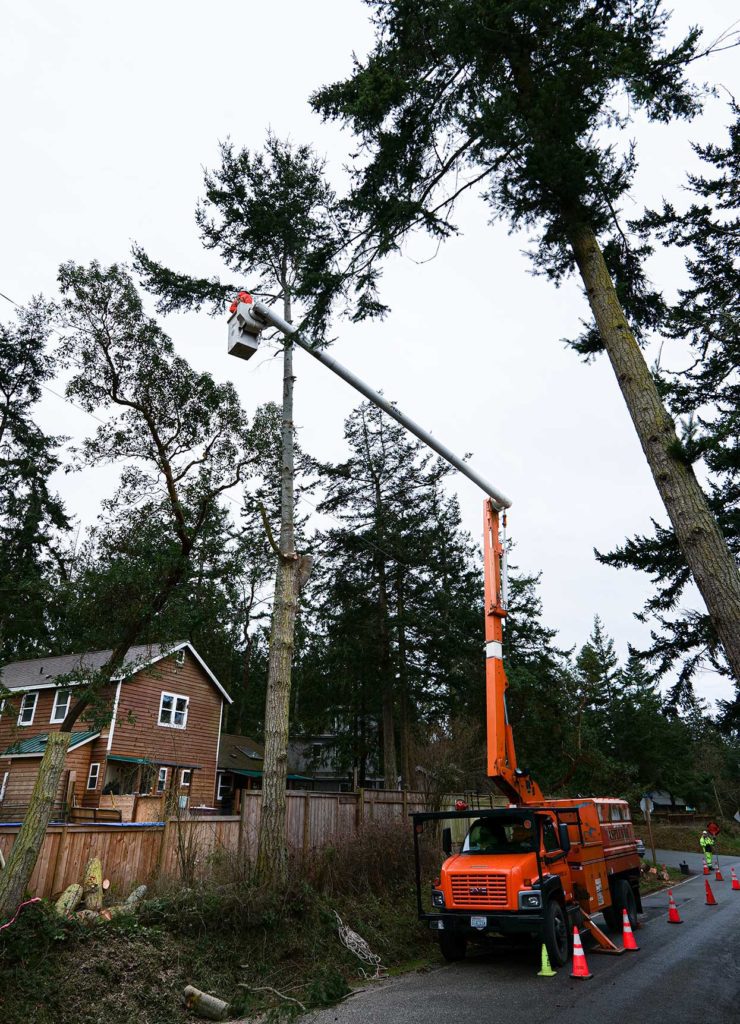 The PUD commission approved an updated vegetation management policy to help better define utility rights of way, easements, and line clearance expectations for safe access by line crews. 
The policy addresses current and future concerns for planting vegetation that may interfere with utility equipment. Tree and vegetation contact is the number one cause of outages in Jefferson County. 
Homeowners who are considering planting near a utility right-of-way should consult the updated policy to better understand required clearances, customer responsibilities, and trimming policies and practices employed by the PUD.
During standard tree removal, crews employed by the PUD cut and leave behind 18-inch-long rounds in the right of way for use by the general public.
Policy updates outline emergency falling of trees and the necessity to leave a tree once the situation is made safe.
To learn more and see the updated policy, click here.