COVID-19 Funding Help for Past Due Bills
This program is now closed.
Jefferson County PUD and OlyCAP have been granted CARES Act funding by Jefferson County to assist residents and businesses negatively affected by COVID-19 with their utility bills.
Jefferson County PUD has $40,000 available for business customers who have outstanding balances of 60 days or more and can attest to negative financial, health or other affects due to the COVID-19 pandemic. Power, water, and sewer bills are all eligible, said PUD Services Director Jean Hall.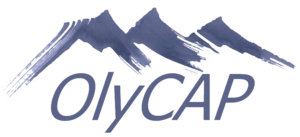 OlyCAP was awarded $50,000 to help all Jefferson County residents negatively affected by COVID-19 with residential utility bills of any kind, including garbage or propane said Executive Director Cherish Cronmiller. "Jefferson County residents could have bills from Jefferson PUD, the City, or Mason or Clallam or Grays Harbor PUDs. OlyCAP can help eligible residents with past due bills from any of these utilities."
OlyCAP asks that residents go to their website olycap.org or call (360) 385-2571 to begin the process of applying for utility bill help. OlyCAP may also be able to help eligible residents with additional services like rent relief, home heating funding, and housing services.
According to Hall, businesses with past due balances of 60 days on their Jefferson County PUD or more can apply directly for funds  below or by calling a customer service representative at 360 385 5800 between 9am and 4:30pm Monday through Friday.