Utility Late Fees to Resume in 2023
During COVID, the PUD stopped charging late fees.
Starting Jan. 1, 2023, late fees will be reinstated for non-payment of electrical, water, and sewer services. The late fee for residential customers is $5 per service.
The late fee for commercial customers is either 1% of the balance or $5.00, whichever is greater per service. 
If you have any questions or concerns regarding paying utility bills, please contact our customer service representatives Monday-Friday, 9:00am–4:30pm at (360) 385-5800 or via email at customerservice@jeffpud.org
Pay-by-phone option: (855) 386-9916 Please have your account number ready.
Online: Utility bills can be paid online anytime via the customer SmartHub portal.
Dropbox: The PUD also has 5 dropbox locations throughout the utility here: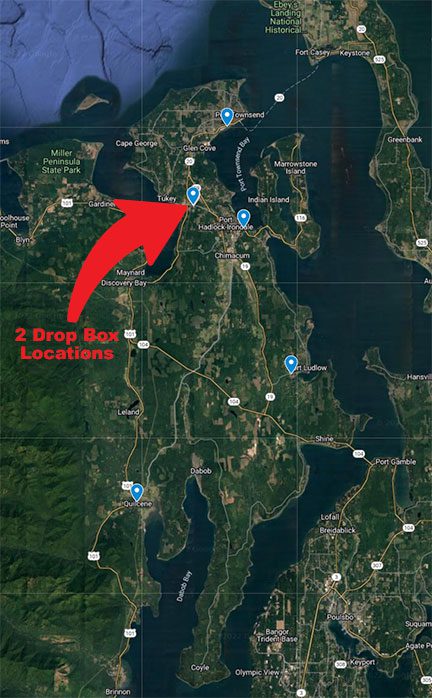 PT BOAT HAVEN: outside of the Port of Port Townsend Moorage Office on Benedict St.
FOUR CORNERS: outside the PUD Operations Center at 310 Four Corners Road about ½ mile East of SR 20 and just south of the airport.
HADLOCK: at the Kivley Center (93 Oak Bay Rd), next to the Fed Ex box near the entrance closest to the Tri-Area Pharmacy.
PORT LUDLOW: in the Port Ludlow Village at the south end by the USPS mailbox.
QUILCENE: on the Quilcene Fire Hall property at 70 Herbert Street.
Notes regarding Dropbox locations:
Payments made to PUD dropboxes are picked up on a daily basis. Checks only please. All payments received after 3pm will be posted to your account the following business day. If you are paying for an outstanding balance after receiving a shutoff notice, please call a customer service representative at 360.385.5800. Do not use dropboxes if you have received a shutoff notice. Do not put cash in dropboxes.