New Year's Greetings from the Commission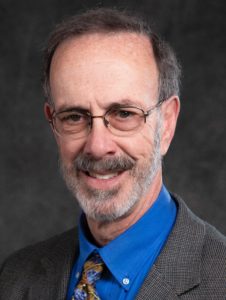 It is traditional for me at this time of year to express appreciation to the entire PUD staff for the hard work they have put in this past year under difficult circumstances. We did not anticipate that 2021 would see not one but two new variants of the Covid 19 virus emerge, just when it looked like things were beginning to return to "normal".
Like most PUDs in Washington, we are understaffed, meaning that people have had to work harder and longer to get the work done. But they have, and we made it through multiple major outages. Our staff have also worked very hard to take on the challenge of improving broadband across Jefferson County. JPUD has applied for and received several state grants to reinforce the broadband backbone and to position JPUD to compete for additional millions of dollars of funding to ultimately bring fiber optic cable to most businesses and residents who are currently unserved or underserved. One thing the virus made crystal clear is the importance of a good internet connection when it was not safe to access education, routine healthcare, shop for goods or visit face-to-face with friends and family.
While not traditional, (yet!), I also wish to thank our customers for their patience and support during a difficult time. I knew before being first elected Commissioner in 2014 that not everyone would agree with every action taken by the Board. As a Commissioner, I have tried hard to listen to complaints and hear out differences of opinion. I believe that it is the job of the Commissioner to be well-informed and to take the time to research both sides of a question. The vast majority of customer-owners have been considerate and respectful and I want to commend you for that. I regret the degree to which we have become a polarized society, in part because we get information from different sources, but also because we have stopped listening to each other.
I wish our community peace, tolerance, good will, health and prosperity in the new year.
Kenneth Collins, Commissioner, District 2.
kcollins@jeffpud.org
---
On completion of my two years as Board President, I would like to thank those of you who attend our online meetings for your participation, contributions, and patience. To those who write, email, text or phoned the Commissioners, I will continue to advocate and insist that your PUD is transparent, inclusive and responsive to the public we serve.
An important accomplishment in 2021 was the completion of the PUD Strategic Plan, which had not been updated in five years. Its adoption charts the course for PUD priorities of how and where to focus resources and direct action as our utility grows. Broadband deployment, outage reduction, systems resiliency and labor needs of the utility will be challenged by inflation and supply chain challenges as we negotiate 2022.
As your Commissioner, I will remain focused on delivering customer service and customer satisfaction that meet public expectations.
Wishing you a happy and prosperous 2022,
Dan Toepper, District 3.
dtoepper@jeffpud.org
---
First off, I want to thank the staff of Jefferson PUD for their hard work during this most challenging year. I also want to express my gratitude to Jefferson PUD's customers.
Looking ahead to 2022, you will see Jefferson PUD be innovative in supporting the switch from fossil fuels to clean electricity to meet our County's climate goals. We will launch an on-bill repayment program to help our customers invest in energy efficiency improvements to their homes and businesses, including switching from propane to electric. We will also address needed improvements to aging infrastructure, like the Quilcene water tank replacement project.
To be a healthy community we must also support our customers in financial need, which we will continue to do through numerous bill-pay assistance programs and through our work with our partner agencies like OLYCAP and St. Vincent DePaul.
Jefferson PUD is your PUD and we will continue to work hard for you.
Jeff Randall, District 1.
jrandall@jeffpud.org