NOTICE OF ADJOURNMENT OF PUD REGULAR BOARD OF COMMISSIONER MEETING
March 17, 2020 @ 5:00 pm

-

7:00 pm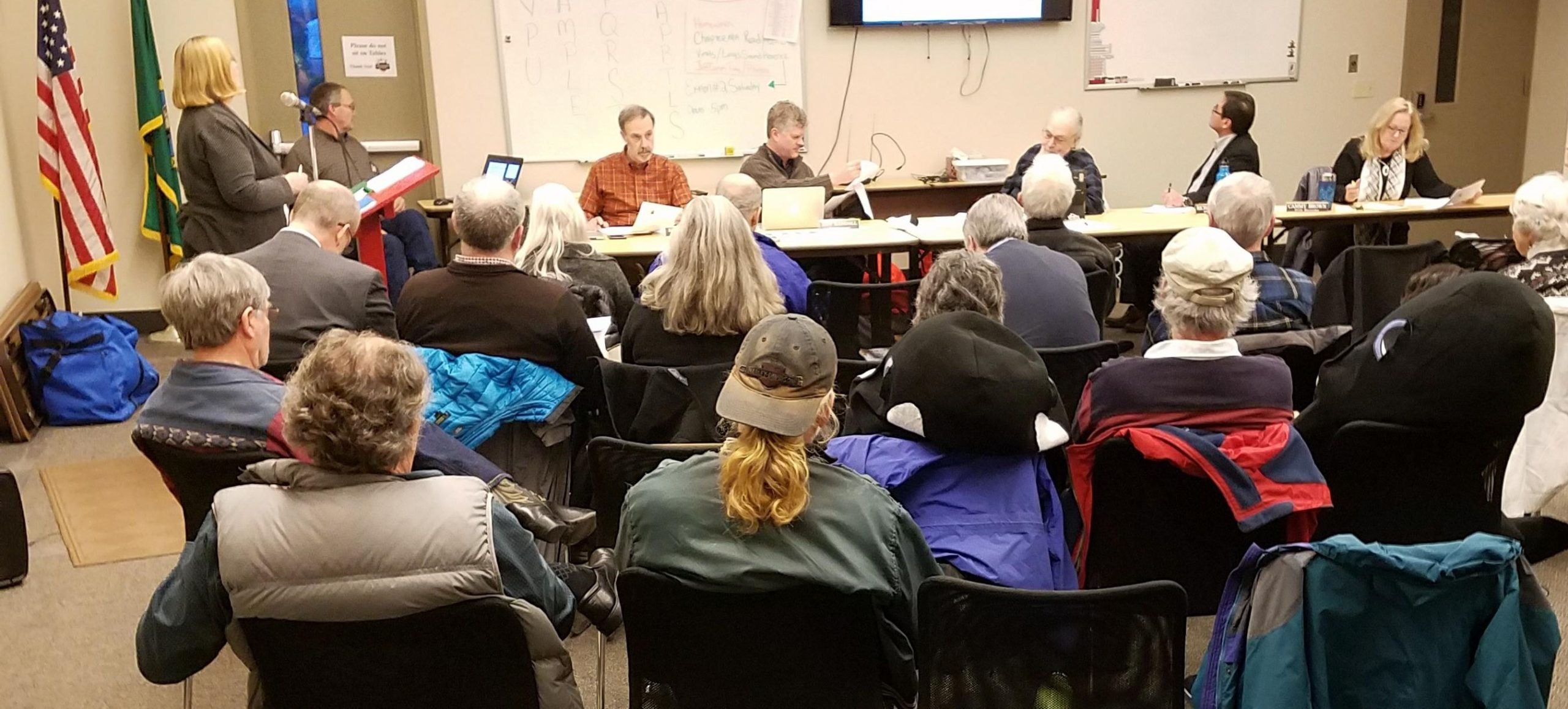 March 16, 2020
NOTICE OF ADJOURNMENT OF PUD REGULAR BOARD OF COMMISSIONER MEETING
Notice is hereby given that the Board of Commissioners of Public Utility District Number 1 of Jefferson County (the  "PUD") will be adjourning its Regular Board of Commissioner meeting, set to occur at 5:00 PM on March 17, 2020 at the Transit District Board Room, located at 63 4 Corners Road, Port Townsend Washington.
Due to the unprecedent health emergency occurring in our state, the Transit District Board Room is no longer available for the Regular meeting.  In order to prepare for future meetings and provide public online access to regular meetings, the PUD will set the now adjourned Regular meeting for March 24, 2020 at 5:00 p.m.  The meeting will be at 210 4 Corners Road, Port Townsend, Washington, the current temporary headquarters of the PUD.
The PUD will provide a speaker phone in its conference room for the public to attend the adjourned Regular meeting. The PUD is also currently implementing plans that will allow the public to listen to all public PUD meetings online, instead of attending the meeting.
Please Note:  the public is strongly encouraged to use these alternate online means to attend meetings of the PUD, rather than attend in person, in order to comply with recent orders issued by the Governor.  The PUD is concerned about the safety of the public, its employees and all those who may attend a meeting.  The PUD will post all information regarding the next adjourned Regular meeting, how to attend online, and all agenda material both online and at the PUD.
Persons with disabilities who require accommodations or alternative or alternative means for communication of program information should contact Annette Johnson at 360-385-8351 at least 72 hours in advance of this meeting. For any questions regarding this meeting please contact the undersigned at 360-385-8340.
Sincerely
Kevin Streett
General Manager
Original posting:
The PUD #1 Board of Commissioners regularly meet at 5pm on the first and third Tuesday of each month and hold a budget hearing the first Monday in October. One regular board meeting is held in December on the second Tuesday. Meetings are held at the Jefferson Transit Board Room, 63 Four Corners Road, Port Townsend WA 98368.