Union                     `Represented by IBEW, Local 77
Position Type:      Full-time
FLSA Status          Non-exempt, hourly
Pay                            Per current CBA
Supervised by      Line Foreman
Revised                   March 2, 2022

JOB SUMMARY
This position will perform overhead and underground electric line construction and maintenance, as well as the operation and maintenance of equipment under the direction of a Journeyman Lineman and/or Line Foreman. Responsibilities include, but are not limited to, driving trucks, operating equipment, loading, and unloading material, climbing poles, working from aerial personnel lift devices.

This position can be filled at any apprentice level (step 1-7) based on the needs of the District. Currently, the PUD is looking for candidates who are at hot apprentice level.

IBEW, Local 77   Rate of pay: Per CBA – currently $53.31 per hour, plus excellent benefits

Position Summary: Position requires a highly skilled worker with a wide-ranging background in the construction and maintenance of overhead and underground lines, transmission, and substation facilities. Duties include construction, maintenance, inspection and troubleshooting of distribution and transmission lines and equipment. Requires a working knowledge of Rural Utilities Services (RUS) standards, recordkeeping, and the ability to work with staking sheets and work orders.

Requirements: High school diploma or GED and completion of an approved Journeyman Lineman Apprenticeship program, including coursework in basic electricity. Requires Class "A" CDL, first aid/CPR certification and current flagging card, or ability to obtain these within the first six months of employment. PUD employees must live within thirty-five (35) minutes legal driving time from PUD headquarters. This requirement must be met within 6 months of hire date.

Application Process: A completed Jefferson County PUD application is required. Candidates should also include a resume and a cover letter. To apply, please submit an electronic application the link to which can be found below.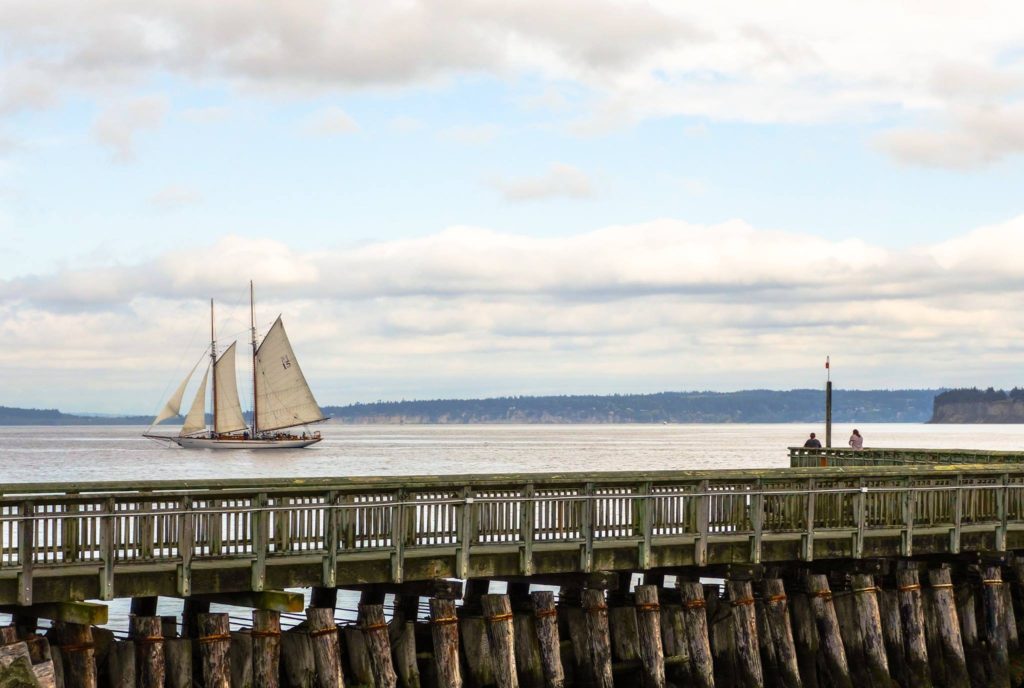 About JPUD Employment
Jefferson County PUD provides electric, water, sewer and broadband services for nearly 20,000 customers in Jefferson County, WA. We employ over 50 individuals in a variety of roles, from line workers, to water distribution managers, administrative support staff, customer service representatives, accountants, engineers and more. Employees receive a comprehensive benefits package including family medical, dental and vision coverage, paid holidays, limited matching of 457(b) deferred compensation contributions, and participation in the Washington State Public Employees Retirement Plan.
REQUIREMENTS AND ONLINE APPLICATION
VACCINATION REQUIREMENT
In accordance with Governor Inslee's Proclamation 21-14.2 (Download PDF reader) and our contracted work with WSDOT, Jefferson County PUD employees must be fully vaccinated against COVID-19. As a condition of employment, the successful candidate for the position will be required to provide proof of their COVID-19 Vaccination as part of the hiring process, prior to their start date. Requests for medical and religious exemptions will be considered. If you have questions, please contact Human Resources at HR@Jeffpud.org
HOW TO APPLY FOR EMPLOYMENT.
Complete the online application below. Applicants will be required to submit a resume and cover letter, which can be uploaded within the online application. Applications and attachments must be complete for consideration.
Questions about working for Jefferson County PUD or the application process? Contact our Human Resources Manager: hr@jeffpud.org or call 360-385-8371
About Jefferson County and Port Townsend
Jefferson County PUD's service territory is located on the northeast corner of Washington's Olympic Peninsula. Nestled between the snowy peaks of the Olympic National Park and the deep saltwater of the Salish Sea, Jefferson County's abundant shoreline, temperate climate and evergreen forests make it a beautiful place to work, live, and recreate.
Jefferson County has a renowned cultural scene, with multiple arts festivals and numerous food and drink venues. It is also home to a large community of wooden boat builders, sailors, and enthusiasts. With a total population of 30,000, there is plenty of opportunity to engage with community or enjoy a quiet walk on the beach or in the woods.