Jefferson North Fiber Project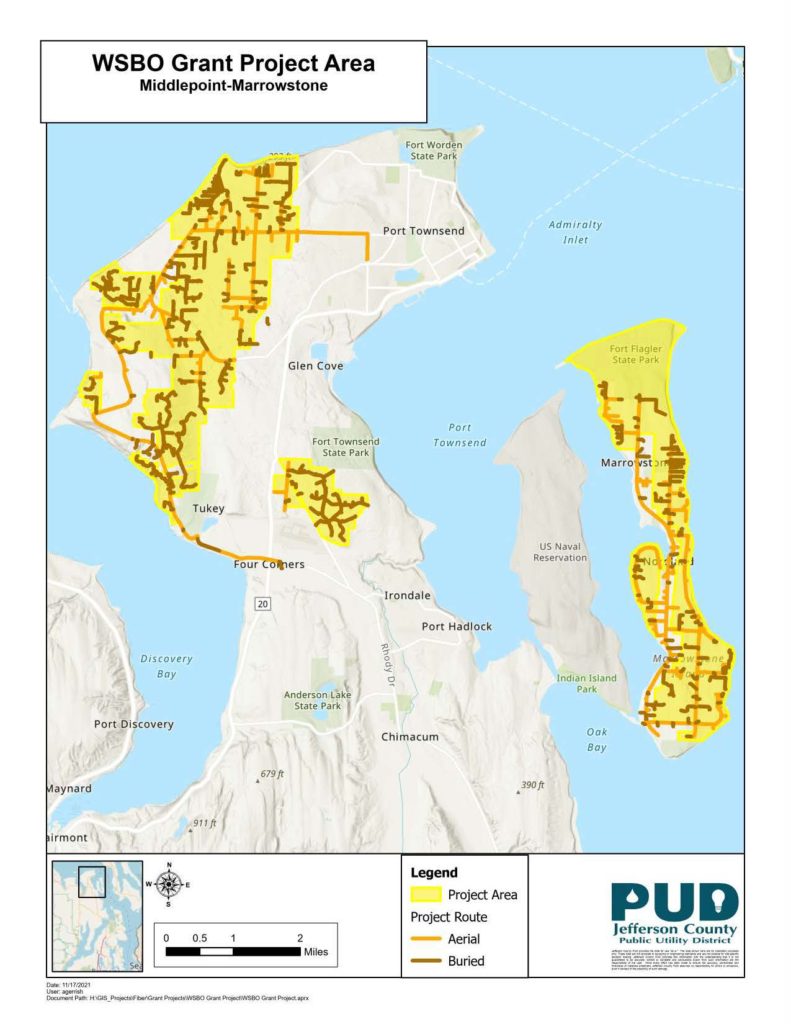 Jefferson County PUD has been awarded $9.7M in grant funding from the WA State Broadband Office to build a fiber broadband network to unserved areas outside of Port Townsend and on Marrowstone Island (see areas highlighted in yellow on map). Residents in the project area who currently don't have access to internet speeds of at least 25mbps down and 3mbps up* (cell phone data and satellite internet don't count) will be eligible to have fiber directly to their home or business at no cost. The PUD would also offer internet service to customers who choose to accept a fiber connection, with minimum speeds start at 100mbps download and upload for $65/mo before taxes ($45 for eligible low-income customers). Gig speeds and voice over internet phone service will also be available. Other providers may be available on our open access network as well. Live in the project area and want to fiber to the home? Take the survey below!
*Customers who have access to internet speeds of 25/3 or more through a wired connection will not be eligible for grant funded PUD fiber connections, per grant rules. If you do not know your internet speed, please take the state broadband speed test linked in the survey.
TAKE THE WA STATE SPEED TEST