Fiber to East Discovery Bay and Anderson Lake Rd.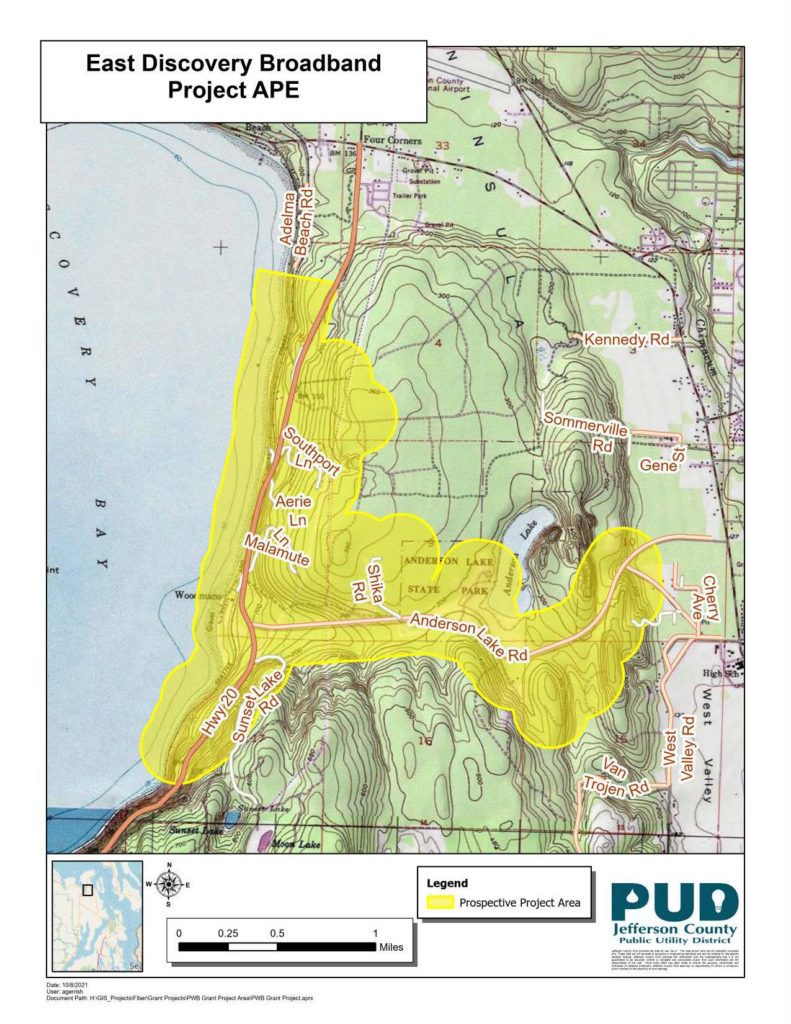 Jefferson PUD was awarded $1.09M in funding from the State of Washington's Public Works Board to build out a fiber network to homes and businesses along the eastern edge of Discovery Bay and on Anderson Lake Road. Construction begins in late 2022. 
PUD fiber will offer minimum speeds of 100mbps upload and download, with gig or higher speeds also available. Fiber also means almost zero lag or latency in service, unlike satellite. Monthly cost for service begins at $65/mo before taxes. Low-income rates will be available. Voice over internet phone service will also be available. Although the PUD plans to be an internet service provider for connections built in this area, PUD fiber is "open access." That means connected residents will have the option to choose a different service provider if available.
There is no cost for customers in the grant project area to have fiber built to their home.* View the map below to see if your home is in the project area. The PUD will begin accepting sign-ups in June 2022. More information coming soon.
*After the grant construction period closes, construction charges are likely to apply.
CONSTRUCTION WILL BEGIN IN Fall 2022.