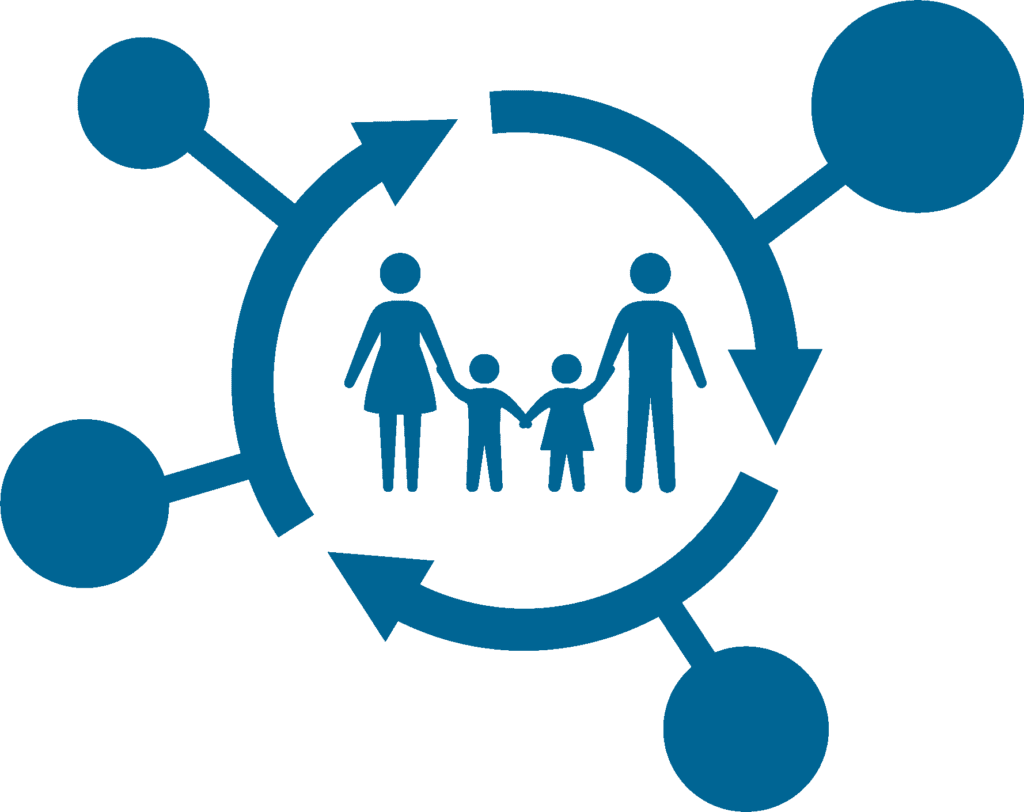 This is a brief summary of benefits available to Jefferson PUD regular, full-time employees. Jefferson PUD is composed of both Union and non-Union employees and offers comprehensive benefit packages. Please note: Benefit page does not provide a detailed description of all benefits. PUD Human Resources is available to provide a detailed employee benefit guide, upon request.
Medical, Dental, Vision, and More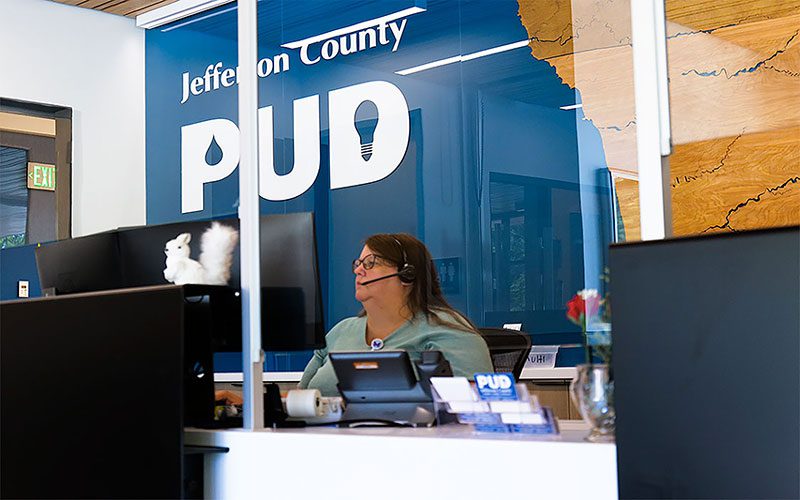 Comprehensive Health Insurance
Jefferson PUD offers comprehensive medical, dental, and vision insurance plans. The PUD pays from 95% and 100% of monthly premiums (Union and non-represented percentages) for all dependents covered.
HRA VEBA Matching
An HRA VEBA account is available to use for qualified healthcare expenses of the employee and eligible dependents.
WA State Retirement Program (PERS)
The PUD is a participant in the Washington State Retirement System. New employees may choose between PERS Plan 2 and PERS Plan 3.
The PUD participates in the Washington State Deferred Compensation Program (457 plan) or DCP. DCP allows employees to defer a portion of their paycheck for investment for retirement similar to a 401(k). The PUD matches employee deferrals at 50 cents per dollar, up to a total match of 4% from the PUD.
Life Insurance
Jefferson PUD provides $50,000 Life and AD&D insurance for non-represented employees, and $5,000 for IBEW and Laborers Union employees. Life insurance provides a benefit to an employees named beneficiary upon their death.
Short & Long-Term Disability
The PUD offers a short-term disability policy, covering up to 70% of an employees salary for up to 180 days. Separate long-term disability insurance applies after an initial 180-day waiting period.
Paid Time Off and Additional Perks
Paid Time Off
New employees are offered 20 days of PTO each year which accrue at 6.15 hours per biweekly pay period. Accruals increase with longevity of service after 5 years.
Paid Holidays
The PUD recognizes 11 paid holidays and provides for two floating holidays each year. The second floating holiday is available for use after six months of employment. Employees receive three floating holidays per year after completing 5 years of service and four floating holidays per year after 10 years of service.
Wellness Program
The PUD offers up to $275 per year in expenses related to wellness activities and items such as exercise equipment, massage therapy, gym memberships, etc.
Tuition Reimbursement
The PUD encourages employees to continue their education to further their professional development. The PUD reimburses up to $2,500 for employees to attend coursework outside of regular training.
If there is any difference between this publication and the insurance contracts or other legal documents, the legal documents/insurance contracts will always govern.
Jefferson County PUD #1 reserves the right to amend or terminate them at any time, for any reason, according to the amendment and termination procedures described in legal documents/insurance contracts.
This page is informational in nature and does not create a contract of employment with Jefferson County PUD #1.