Deborah's Story: Help for Home Efficiency Improvements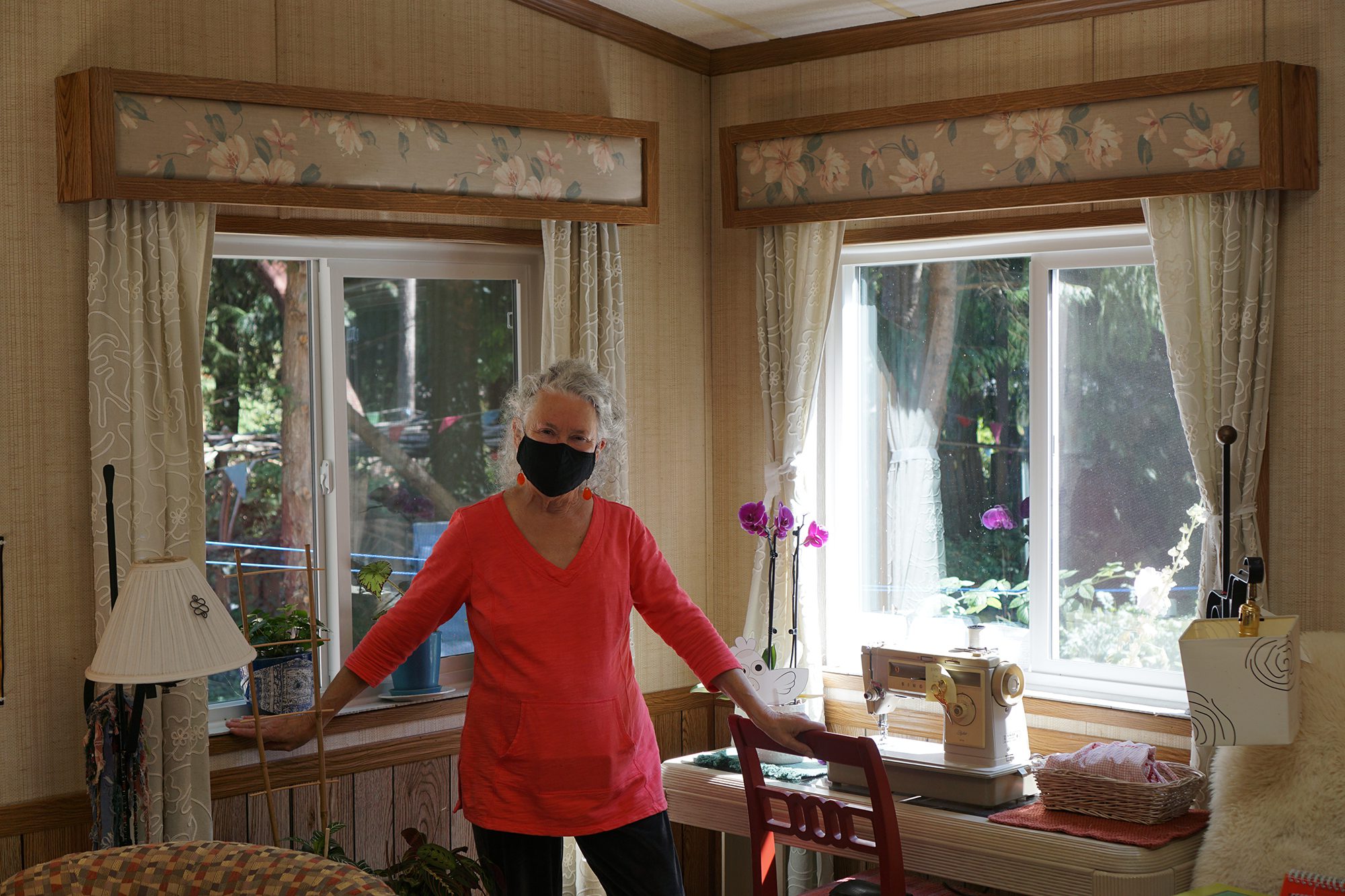 Deborah Shomer knew a ductless heat pump would help lower her monthly electric bills. And it did, decreasing her kWh usage by 52% after installation. But she remained skeptical of the heat pump's air conditioning ability. She just didn't think she'd need it in her well shaded home outside of Port Townsend. For all the 23 years prior she'd lived there, she never had.
But in July, when temperatures pushed 100 F and broke records across the northwest, Shomer described the air conditioning her heat pump provided as "a kind of miracle. I felt so lucky." According to Shomer, it was one of many minor miracles that occurred along the way to improving energy efficiency in her aging home.
Shomer, like many in our county, is a senior citizen living frugally off a very small fixed-income. She lives in and owns a manufactured home and grows vegetables and flowers in her own garden. Every expense is dear, and she's careful about every purchase. She worked with PUD staff repeatedly to go over rebate program details. Ultimately she was able to have the heat pump, a dozen new vinyl windows, and a new water heater installed at no out of pocket cost. How was she able to do it?
Because Shomer is enrolled in the PUD's low-income bill credit program, she qualifies for higher than standard rebates on approved home efficiency improvements. Also, when it became clear that no PUD rebated heat pump water heater would physically fit in her home, PUD staff referred Shomer to the local nonprofit Real Estate Professionals for Affordable Housing (REPAH), who help fund essential repairs and improvements for low income homeowners.
REPAH then brought in Habitat For Humanity to provide additional funding. Between REPAH, Habitat, and the PUD, all of Shomer's repairs and improvements were covered. Real estate broker and REPAH member Terry Smith also helped Shomer solicit and review bids. Alpha Builders, who are based in Port Angeles and have experience with low-income efficiency rebate projects, were picked to install the heat pump and windows. Coon Plumbing replaced the water heater.
Despite the many steps involved, Shomer says she couldn't be happier with the outcome, or the patience and generosity of the people she encountered along the way. She said having a little extra money to spend each month because of lower bills helps too. Learn more about our programs at jeffpud.org/rebates.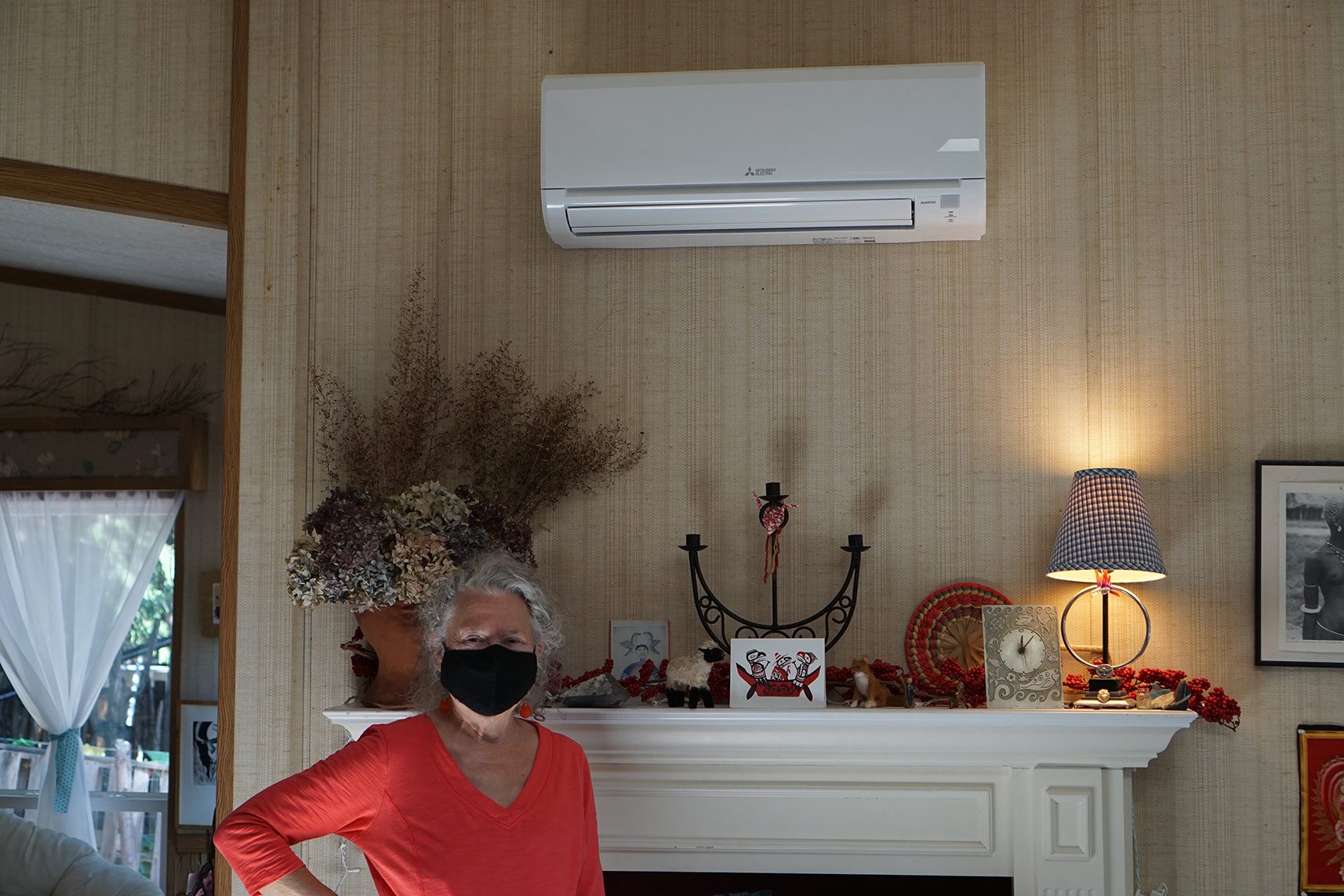 Additional Home Efficiency Improvement & Repair Programs
REPAH JEFFERSON COUNTY
Emergency home repairs for low income homeowners
jcarwa.com/repah
360-531-1934
repahjc@gmail.com
HABITAT FOR HUMANITY
Must own home and have trouble making repairs due to age, income or disability. Focus on Quilcene & Brinnon area.
habitatejc.org/repair-a-home
360-379-2827
homes@habitatejc.org
OLYCAP WEATHERIZATION
OlyCAP provides free home energy-efficiency improvements to households that meet income guidelines. Eligibility varies by income type, household size, and other factors. Help for homeowners and renters. Home assessment provided prior to any work. Repair programs available.
olycap.org/weatherization
360-452-4726 ext. 6253
cgraham@olycap.org